Conference Timeline 
Call for Panels : 1st September - 14th October 2016
Results of Call for Panels : 30th October 2016
Call for Papers : 4th November 2016 - 16th January 2017
Evaluation of Papers : 16th January - 15th February 2017
CURRENT STAGE : Results of Call for Papers : 15th February 2017
General Conference Registration : OPEN NOW (since 5th January 2017)
IPPA Membership Registration 2017-2018 : OPEN NOW (since 5th January 2017)
Deadline for full Paper upload : 1st June 2017
Opening
Wednesday, 28th June 2017 - 8:30 
Closing
Friday, 30th June 2017 closing -18:00 
*opening and closing hours could be subject to change
Conference Fees
The initial Conference fees is 190€ for the IPPA Members and 130€ for IPPA members + PhD Students.
 

Period 1

Before 31st March 2017 

Period 2

1st April - 31st May 2017 

 

Period 3

After the 1st June 2017

 

 IPPA Members

190€

290€

390€

 IPPA Member PhD Students 

130€

230€

330€

 Non IPPA Members

370€

470€

570€

 Non IPPA Member PhD Students 

230€

330€

430€
The IPPA Membership Fees for 2017/2018 (2 years) is 35€ for PhD Students and 105€ for others.
NOTE: REGISTRATION FOR THE CONFERENCE AND MEMBERSHIP FOR 2017/2018 IS OPEN NOW! CLICK HERE TO REGISTER!
Available Options :
Pre-Conference (27th June, 2017): 100€
For PhD Students and Young Scholars we propose a special program one day before the Conference. We plan to hold a set of courses and lectures in the morning and a series of workshops in the afternoon. This activities will be conducted by renowned international scholars. You can find more information on the Pre-conference page of our website.
Lunch for Day 1 (Wednesday, 28th June): 15€
Lunch for Day 2 (Thursday, 29th June): 15€
Lunch for Day 3 (Friday, 30th June): 15€
We highly recommend you to take a ticket for lunch during the Conference. The lunch organized by us will be a exclusive buffet inside the campus only for the participants. Please note that lunch options on campus are otherwise limited and it takes minimum 30 minutes to go outside.
Gala Dinner (-29th June, 2017) - placed at Gardens by the Bay : 50€
We present to you an original gastronomical experience with typical Asian food at one of the most prestigious places in Singapore - Gardens by the Bay. Do not miss the opportunity to select this option. We have limited space at the Venue!
Additional Gala Dinner Ticket (29th June, 2017): 65€
You can buy an additional ticket for a person not participating in the Conference.
Vegetarian Option (All Lunches & Gala Dinner): FREE
You can choose to have vegetarian meals for all the food options during the Conference.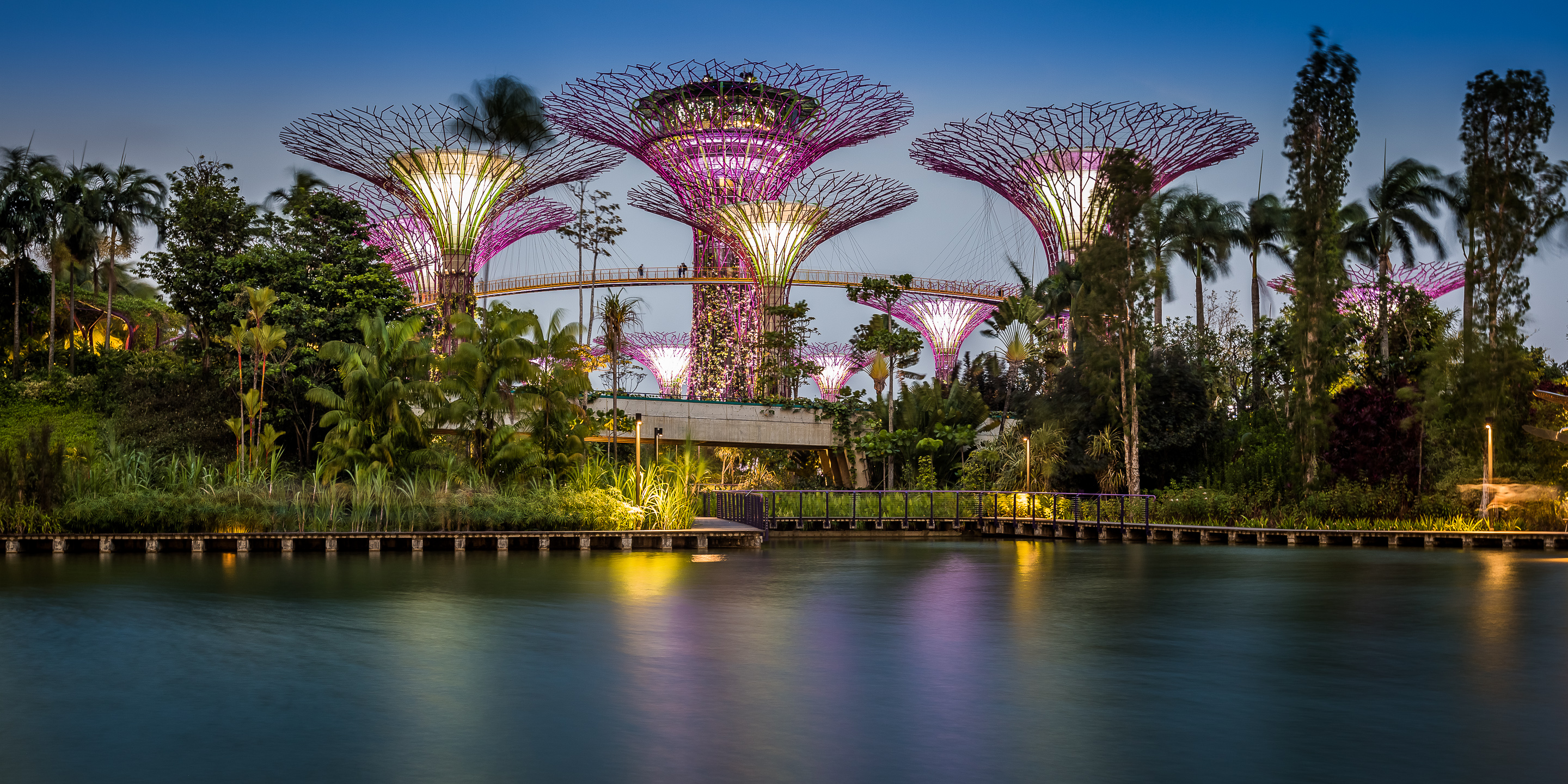 Printed Conference Program: 5€
The Conference Program will be available in the Mobile Application and in PDF version on the website. Select this option if you want a separate printed program.
REFUND POLICY 
In the unfortunate event of you not being able to attend our conference, even after paying the registration fees, we will process the refunds for you according to the General Refund Rules listed below:
General Refund Rules