ENAP-IPPA BRASILIA, BRAZIL, 2nd edition, 15th-19th MAY 2017
SUMMER SCHOOL ACCOMMODATION

International Summer School on Public Policy 15th-19th May Brasilia 2017 will be held at Escola Nacional de Administração Pública (ENAP) located at SPO - Asa Sul, Brasília - DF, 70610-900, Brazil. The nearest hotels are located around Setor Hoteleiro Sul/Norte area, which are 8 to 10 km away.
Participants attending the Summer School can also choose from a wide variety of accommodations, hotels, hostels and guest rooms. We highly recommend you to compare with other online hotel reservation platforms (Booking, Hotels, Agoda, TripAdvisor, etc.) before deciding to book, as sometimes there can be interesting differences in the rates of online websites.
There will be the possibility of traveling in a shuttle bus that will make the route between the Setor Hoteleiro Sul/Norte area and the ENAP.
HOTELs (14TH - 19TH MAY 2017)
*Please, note that the prices are calculated taking into account 5 nights.
AROUND 625 R$ - 200 € - 210 US$ *

ASA APART HOTEL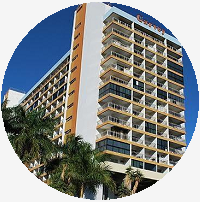 Room Rate:
   From R$ 550 (165€ - 177$)
   Distance to ENAP:
   8,3 KM
   Time taken:
   13 minutes (car/taxi), 27 minutes (public transport)
IKA APART HOTEL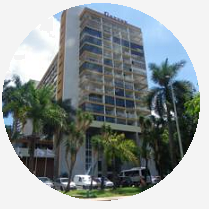 Room Rate:
 From R$ 625 (187€ - 201 US$)
 Distance to ENAP:
 10,3 KM
 Time taken:
 18 minutes (car/taxi), 35 minutes (public transport)
MORE THAN 670 R$ - 200 € - 215 US$*
BITTAR INN HOTEL
  Room Rate:
  From R$ 625 (187€ - 201 US$)
  Distance to ENAP:
  9,8 KM
  Time taken:
  19 minutes (car/taxi), 36 minutes (public transport)
 RIVIERA HOTEL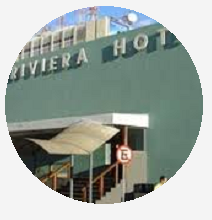 Room Rate:
 From R$ 625 (187€ - 201 US$)
 Distance to ENAP:
 8,4 KM
 Time taken:
 15 minutes (car/taxi), 26 minutes (public transport)
 PLAZA BITTAR HOTEL
 Room Rate: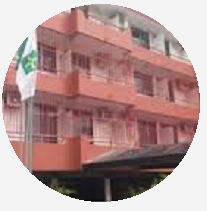 From R$ 625 (187€ - 201 US$)
 Distance to ENAP:
 8,9 KM
 Time taken:
 17 minutes (car/taxi), 35 minutes (public transport)
NIRCE APART HOTEL
  Room Rate: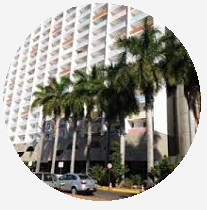 From R$ 625 (187€ - 201 US$)
  Distance to ENAP:
  8,2 KM
  Time taken:
  14 minutes (car/taxi), 26 minutes (public transport)
AMERICA BITTAR HOTEL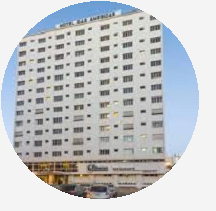 Room Rate:
From R$ 625 (187€ - 201 US$)
Distance to ENAP:
8,5 KM
Time taken:
15 minutes (car/taxi), 27 minutes (public transport)
PHENICIA BITTAR HOTEL
Room Rate: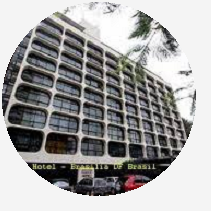 R$ 625 (187€ - 201 US$)
Distance to ENAP:
8,7 KM
Time taken:
17 minutes (car/taxi), 29 minutes (public transport)
MORE THAN 1000 R$ - 300 €  - 322 US$*
          
THE UNION HOTEL
 Room Rate: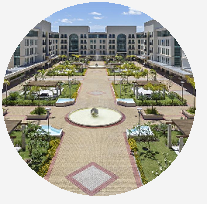 R$ 625 (187€ - 201 US$)
 Distance to ENAP:
 3,2 KM
 Time taken:
 7 minutes (car/taxi), 29 minutes (public transport)
OTHERS
For more accommodation options around Brasilia, please visit: