getting around Montreal
Transportation in Montreal
Concordia University is located in downtown Montreal at the junction of the St-Catherine, Guy and Maisonneuve West. The University is also served by the Guy Concordia metro station and a tunnel system connects Concordia University to the metro station and to other University buildings located on the Sir George William campus.
Here are the taxi rates in Montreal:
CAN$3.50 base fare + CAN$1.80 per km + CAN$0.65 per minute waiting. (last updated 12th December, 2018)
Taxis have a distinct plastic sign on the roof and the sign is illuminated when the cab is available at night. The initial charge is C$3.50. Each additional kilometre (1/2 mile) adds C$1.80. A short ride from one point to another downtown usually costs about C$8.
For taxi bookings contact +1 514 400-1005 or +1 514-739-9933 or book a taxi here.

To get around by bus and metro:
1 trip: CAN$3.25; 1-day pass: CAN$10; 3-day pass: CAN$18; weekly pass: CAN$24.50
Montreal's Metro system runs from about 5:30 am to 12:30 am, Sunday through Friday, and until about 1 am on Saturday night.
The same fares apply to both buses and Metro trains and the ticket can be used for both. Exact change is required if you want to pay on the bus.
The nearest Metro stop to the John Molson School of Business at Concordia University is Berri Uqam and the nearest bus stop is Guy / René-Lévesque.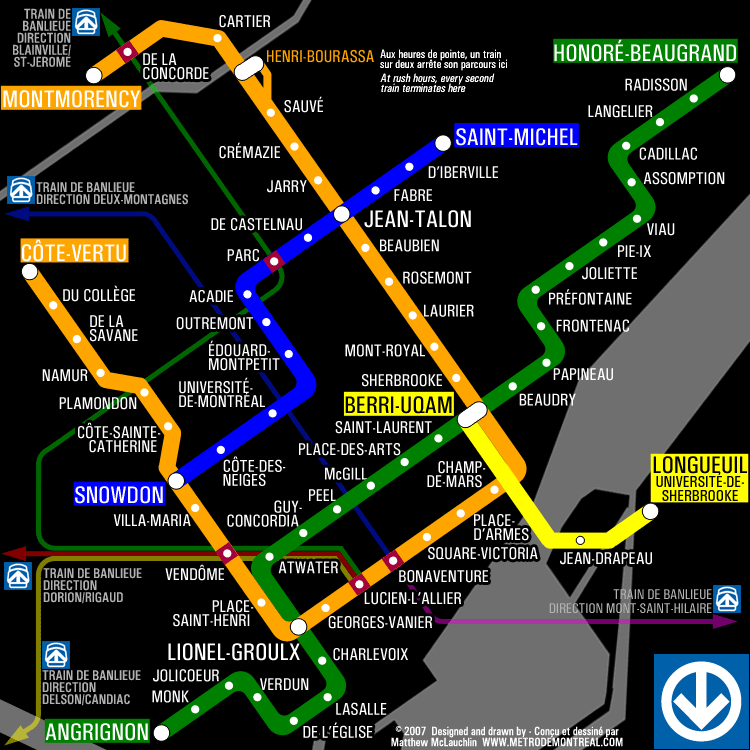 More information on schedules, routes and fares.
IMPORTANT INFORMATION
EAST-WEST ADDRESSES IN MONTREAL:
Certain streets are divided into two parts: East (Est in French) and West (Ouest in French) with two equivalent numbers for each side. For example, there is a 100 Sherbrooke East and a 100 Sherbrooke West, and they are in two different locations. As a point of reference, St-Laurent Boulevard divides the city into East and West
Boost your itinerary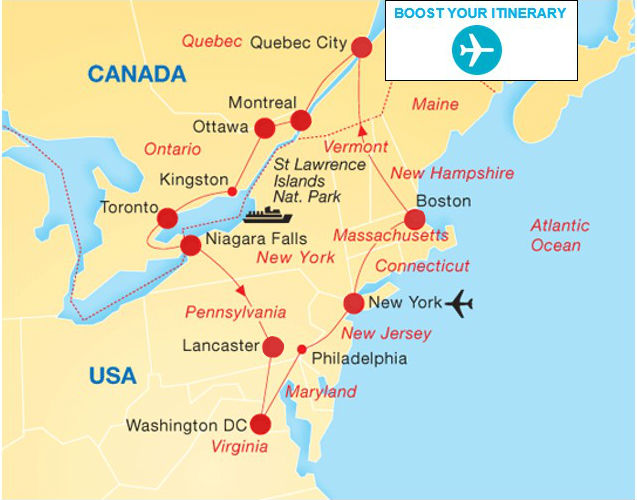 With a flight time of 1–2 hours from Montreal you will be able to explore popular destinations like New York, Quebec City, Boston, Chicago, Toronto, Washington D.C and many other Northern American locations.
Click the links to find out more about tourist attractions in Montreal and Quebec Region.
Montreal BY AIR
Most major airlines serve Montreal's Pierre Elliott Trudeau International Airport.
Note that travel time to the airport from the city centre can take an hour, depending on traffic. 
You can find more information on the website of the airport.
Montreal by train
It is possible to travel to Montreal by train from the USA and other Canadian cities, such as: 
- Ottawa: 7 trains a day operate to and from the city (2h, from $35)
- Toronto: 10 trains a day operate to and from the city (4.5h, from $85)
- Quebec City: 5 trains a day operate to and from the city (3h, from $47)

Via Rail offers train services from all over Canada at reasonable rates. More information on rates and bookings
visas

Visa information for foreigners travelling to Canada 
Your passport must be valid for 6 months after the date of your departure.
No visa is required for citizens of EU countries and USA.
No visa is required for citizens of most European countries, some exceptions are Russia, Ukraine and Moldova.
IMPORTANT: Since March 15, 2016, visa-exempt foreign nationals who fly to or transit through Canada are expected to have Electronic Travel Authorization (ETA). Exceptions include U.S. citizens and travelers with a valid Canadian visa.
To determine if you need an ETA or a visa to visit or transit through Canada, please find more info here click on the hyperlink : http://www.cic.gc.ca/english/visit/visas.asp
Online application for an ETA is quick and easy. You need a valid passport or other accepted travel document, a credit card, and an e-mail address. Applications are usually processed within a few minutes.
If you have to transit through the U.S., visit the U.S. Department of State website to learn about the applicable procedures.
https://travel.state.gov/content/travel.html