A common academic event will be held each day of the International Conference on Public Policy. This will take the form of 2 Plenary sessions and 1 Keynote Speech.
Keynote Speaker : Christopher HOOD - University of Oxford
Chair: Professor Mahbubani Kishore, Dean of Lee Kuan Yew School of Public Policy
Putting Austerity Policy into Perspective: Beyond the Comfort Zone
Based on experience from two research projects, this presentation will reflect on how we analyse 'austerity' policies and how if at all we can answer questions about the consequences of such policies. It will argue that some of the most important questions can only be answered by going beyond disciplinary 'comfort zones,' in the same sort of way that painting and photography combined in the nineteenth century to produce new perspectives and new forms of art.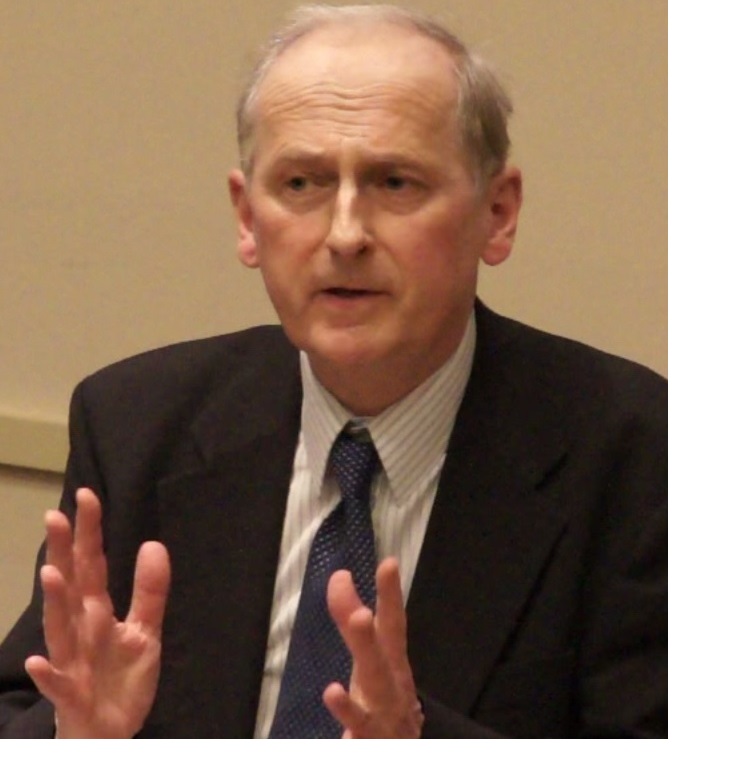 Christopher Hood is Emeritus Fellow of All Souls College, Oxford, and Visiting Professor at Oxford's Blavatnik School of Government. He specializes in the study of executive government, regulation and public-sector reform and is known for his writings on 'New Public Management.' From 2004–2010 he was director of a major research programme on public services financed by the UK Economic and Social Research Council, comprising some 46 research projects and over 100 conferences or seminars. From 2008 to 2010 he chaired a Nuffield Council on Bioethics' Working Party on medical profiling and online medicine and in 2012/2013 he was a member of an official Review of the Analytical Capacity of HM Treasury (the UK's Ministry of Finance).
His 2015 book (with Ruth Dixon) A Government that Worked Better and Cost Less? won both the 2015 Brownlow book prize awarded by the US National Academy of Public Administration and the 2016 Mackenzie book prize awarded by the UK Political Studies Association. His book (with Rozana Himaz) A Century of Fiscal Squeeze Politics is in press due to be published in mid-2017 and he is just embarking on a three-year study of public spending control in the UK funded by the Nuffield Foundation.
Plenary Session 1 : Policymaking and State Capacity in a Globalised World

Moderator: Diane Stone
, 

Centenary Professor, Institute of Governance and Policy Analysis, University of Canberra & University of Warwick.

 
Speakers
1. Andy SMITH - Director, Centre Emile Durkheim, University of Bordeaux, France
Over the last decade, Andy Smith's work has been refocused upon political economy. More precisely, his overall research program has consisted in developing, with others and in particular heterodox economists, a generic approach to economic activity that gives equal importance to the practices of firms and to those of public authorities. This approach has notably resulted in the co-supervision of two collective books (Industries and Globalization and The EU's Government of Industries), as well as monographs on the pharmaceutical industry (published in 2014) and wine industry (in 2016).
Recently, he has published a " synthesis with a thesis" book that clarifies his point of view on the essential role of politics in the economy. Titled The Politics of Economic Activity, this book came out in 2016.He currently intends to extend approach this to the role of media and the public communication of public authorities, this time from the perspective of their interventions regarding the economy.
2. Helen SULLIVAN - Director, Crawford School of Public Policy, Australian National University, Australia
Professor Sullivan joined Australian National University from the University of Melbourne, where she was professor and director of the Melbourne School of Government. Prior to establishing the Melbourne School of Government, she was professor and director of the Centre for Public Policy at Melbourne. Helen Sullivan is foundation director of the Melbourne School of Government (MSoG) and a policy studies researcher and teacher. She has degrees from the UK Universities of Birmingham and York and worked in a number of roles in government before moving to academia. Since 2012, Helen Sullivan has led the development of MSoG, an interdisciplinary and applied graduate school dealing with contemporary questions of governance and public policy in international relations, development studies and public policy and administration. Helen Sullivan's research and teaching explores the changing nature of state-society relationships and includes the theory and practice of changing modes of governance, new forms of democratic participation, and the practice of public policy and service reform. She has published widely in academic and practitioner media. Her latest book (with C. Skelcher and S. Jeffares) is Hybrid Governance in European Cities: Neighbourhood, Migration and Democracy (2013). Helen Sullivan's work reflects a long term commitment to finding new ways to bridge the gap between research and policy and this is reflected in MSoG's approach to research, teaching and engagement.
3. Susana BORRAS, Professor, Copenhagen Business School, Denmark
Susana Borrás is Professor on innovation and governance. As a social scientist expert on public policy, two of her leading questions are, what governments can do to foster and to improve socio-technical innovation in the economy, and what makes some decisions regarding socio-technical and innovation change to be democratically legitimate and others not. Her main attention is in the European Union, both at the supra-national level as well as national and regional levels. She advises regularly innovation policy-makers, is member of the editorial board of 5 scientific journals, and has non-executive leadership responsibilities seating in several boards.
4. Tony VERHEIJEN, Country Manager for Serbia, Europe and Central Asia, World Bank
Mr. Verheijen graduated from the Erasmus University in Rotterdam, holds an MA in International Relations from the Université Libre de Bruxelles and a PhD from Leiden University.
Based in Belgrade, Serbia since August 2013, he returned to the World Bank's Europe and Central Asia region after having previously worked for the Public Sector Management and Governance department in the same region from 2002-2006.
From 2007-2013, He served as Sector Manager of the Public Sector and Governance department in South Asia (based in New Delhi, India) and as Lead Public Sector Management Specialist and Cluster Leader for East and Central Africa (based in Kampala, Uganda). Since joining the World Bank in 2002, Mr. Verheijen has focused on public sector management, civil service reform, governance and anti-corruption, and economic management issues.
He has worked on projects in South and East Asia, Central and East Africa, Russia and Central Asia and Central and Eastern Europe.
Prior to joining the World Bank, he worked as Chief Technical Adviser for the UNDP Regional Office in Bratislava, Slovakia, for the OECD and for the European Institute of Public Administration. He has also held teaching and research positions at various universities, including the College of Europe. He has contributed in particular to transformation processes in Central and Eastern European states in the context of their EU accession, serving as adviser to European Integration offices and EU accession negotiation teams.
Topic of the roundtable:
This roundtable assess contemporary global dynamics impacting upon and imposing challenges to the state and its capacities to design and implement policy.  Many accounts of globalization present a `strong' globalization thesis emphasizing the inevitable nature of globalization, the external constraints imposed on governments by global markets and inter-governmental organizations and the limitations placed on international and domestic politics and public policies.  A less `defeatist' and more proactive way of considering the relationship between globalization and policy making is to consider, first, how states and other interests act domestically and outwardly through their own `multi-tiered', `multi-sphered' policy strategies to shape the pace, course, timing and effects of globalization; and second, the innovative policy tools, practices and institutions that have been embraced and which reconfigure both the structure and capacities of the state, and its relationships with other global and regional policy actors. Accordingly, this panel invites discussion of the range of actions taken by states in a number of spheres (national/transnational, political, economic) to regulate, transfigure or oppose globalizing strategies. In seeking to adapt to a range of complex changes in cultural, institutional and market structures, state actors at the national level are attempting to reinvent the state and deploy new and traditional policy tools in a wider world context. Accordingly, globalisation does not lead to a simple decline of the state but may be seen to necessitate the expansion of de facto state intervention and regulation in the name of competitiveness. 
The roundtable will consider questions such as:
What factors in, and drivers of, globalization create or necessitate new forms of policy capacity and innovation within the state?

What are the politics of global governance architectures and national policy making capacities?
Plenary Session 2 : Policy Advisory Systems and Political Regimes

Moderator: Marleen Brans, Professor, KU Leuven Public Governance Institute
Speakers
1. Maarten HAJER, Professor, Utrecht University, The Netherlands
Maarten A. Hajer (1962) is distinguished professor of Urban Futures. Previously he was professor of Public  Policy at the University of Amsterdam (1998-2015) and Director-General of the PBL – Netherlands  Environmental Asssessment Agency (2008-2015). Hajer holds MA degrees in Political Science and in Urban  and Regional Planning (both University of Amsterdam) and got his D.Phil. in Politics from Oxford University.  He is the author of over ten scholarly books, including The Politics of Environmental Discourse (Oxford UP,  1995), In Search of New Public Domain – Analysis and Strategy (NAi Publishers, 2001, together with Arnold  Reijndorp), Deliberative Policy Analysis (Cambridge UP, 2003, eds. with Hendrik Wagenaar), Strong Stories  – How the Dutch Reinvent their Planning Practice (Nai/010, 2010, with Suzanne van't Klooster & Jantine  Grijzen) and Authoritative Governance - Policy-making in the Age of Mediatization (Oxford UP, 2009). His  most recent book is Smart about Cities – Visualizing the Challenge of 21st Century Urbanism (NAi/010,  2014), a critique of the prevalent discourse of smart cities and a call to connect new technological  possibilities to a more encompassing agenda: the need to change the 'metabolism' of our cities.
 Maarten Hajer was elected Government Manager of the Year in 2014. He was Chief Curator of the International Architecture Biennale Rotterdam 2016. He is a member of UNEP's International Resource Panel (IRP) for which he co-chairs the working group on Cities (together with Mark Swilling). He is Honorary Professor at the University of Copenhagen and Extra-Ordinary Professor at Stellenbosch University, South Africa.
2. Adrienne HERITIER, Emeritus Professor, European University Institute, Italy
Adrienne Héritier held a joint chair with the Social and Political Sciences Department since 2003. She was a  Director of the Max Planck Project Group for 'Common Goods: Law, Politics, and Economics' in Bonn from 1999 to  2003.
Before that, from 1995 to 1999, she held a chair in public policy at the EUI. She is a member of the Berlin  Brandenburg Academy of Sciences and Humanities and a member of the Academia Europea. In 1994, she was  awarded (jointly with Helmut Willke) the Gottfried-Wilhelm-Leibniz Prize for research, by the Deutsche  Forschungsgemeinschaft.
Prof. Héritier's research focuses on European policy-making, comparative public policy, European decision making  processes, theories of institutional change and deregulation and re-regulation and new modes of governance.  She has been awarded the doctor honoris causa at the Université Catholique de Louvain-La-Neuve. 
3. Yukio ADACHI, Professor Emeritus, Kyoto University, Professor of Kyoto Sangyo University, Japan
Professor Yukio Adachi is one of the founding fathers of the Public Policy Studies Association, Japan (PPSAJ), which was given birth to in June 1996. He started his academic career as a student of political philosophy, having shifted his research interest into modes of thinking required of policy professionals, via intensive study of the theories and practices of deliberations and debates. His 'intellectual' mentors are John Passmore, Stephen Toulmin and Yehezkel Dror. He has published extensively over a wide range of theoretical and ethics-related issues facing policy professionals, among which are, to mention just a few, how to deal with complexities, uncertainties and ideological conflicts among key policy actors, how it is possible to make responsibility to future generations and eco-system a 'living ethics' to be substantiated by public policies, how to improve their capacity for context-specific policy design. He recently published two books; Transition Management for Sustainable Development, United Nations University Press, 2014 (with K.Ueta), and Policy Analysis in Japan, Policy Press, 2015 (with S, Hosono and J. Iio). He contributed a chapter entitled 'The Policy Analysis Profession' to Marleen Brans et al (eds.), Routledge Handbook for Comparative Policy Analysis, Routledge, 2017. Professor Adachi's current research is on institutional and policy process reforms aiming at effectively containing myopic tendencies of mass-democracy (populism), thereby increasing opportunities of 'resilient' prescriptions for tackling long-term policy problems, that are 'wicked' in nature, such as global climate change, public debt and public (and private) pension plans for the elderly being adopted and implemented.
4. Leslie A. PAL, Chancellor's Professor, Carleton University, Canada
Leslie A. Pal is Director of the Centre for Governance and Public Management at Carleton University, and former Director of the School of Public Policy and Administration. Recently, he has been a Visiting Professor at Hamad bin Khalif University (Qatar), University of Dar Es Salaam (Brunei), the Russian Academy of National Economy and Public Administration (Moscow), and the Lee Kuan Yew School of Public Policy (Singapore). He has also served as a consultant for the OECD, the World Bank, the Asian Productivity Organization, and the Open Society Foundation, among others. The author/editor of over 30 books and numerous articles, his recent publications include Frontiers of Governance: The OECD and Global Public Management Reform (Palgrave, 2012),  Policy-Making in a Transformative State: The Case of Qatar (Palgrave, co-edited with M.E. Tok and L. Alkhater, 2016), and Policy Policy Transfer: Micro-Dynamics and Macro-Effects (Edward Elgar, co-edited with M. Hadjiisky and C. Walker, 2017). His work has focused on the global development, circulation and institutionalization of so-called "best practices" in public management and policy analysis, and lately, on the resistance to those practices. He has focused on international organizations and the profession of public management as key conduits of policy transfer, tracing their effects on global governance regimes. In all of this, a constant theme has been global networks of policy advice and how they articulate with domestic policy making systems. 
Topic of the roundtable:
Policy advice and policy advisory systems are central subjects in policy scholarship. An understanding of the nature  and take-up of policy advice produced by a variation of policy advisory actors is crucial for the discipline's concern  with the way in which policy-makers inform their analysis of policy problems and their search for effective  solutions. From a micro-level perspective, current research focuses on who policy advisors are, what kind of advice  they produce and with what effect. This panel, in turn, focuses on a macro-level perspective on policy advice and  on policy advisory systems as configurations of advisory actors in and outside government. The panel explores the  link between configurations of policy advisory systems and political systems /regimes. It invites discussion on  differences between jurisdictions along politico-administrative traditions, epistemological cultures, and political regimes, against the background of a number of macro trends such as evidence-based policy-making, externalization, and the rise of populist argument.
The following subquestions guide the discussion:
What are the configurations of policy advisory actors in (government policy advisory actors, committees, semi-permanent advisory bodies) and outside government (academics, think tanks, foundations, international organisations, NGOs) in different political regimes and what difference do they make?

What is the manner in which information is processed in different political systems?

To what extent is advice take-up determined by varying traditions of absolutism and enlightenment, or by the nature of contemporary policy advisory systems and the powers of actors therein? How are variations in the take-up of advice related to the nature of governance processes, modes of representation and political rules of conduct?

What is the relationship between the demand of policy advice by policy-makers and the supply by advisory actors in different political regimes? Is this relationship determined by the degree of policy analytical capacity of government?

How dependent are new democracies on external advice by international organisations such as the IMF and the World Bank?

What are the tensions between evidence-based policy-making and policy-based evidence making in different political regimes?

How stable are epistemological cultures in the face of the rise of populism, the 'wisdom of crowds', and the rejection of expert arguments?

What is the degree of capture in the production of independent policy advice?