IPPA NETWORK COMMITTEE
The IPPA Network Committee was created following a report presented at IPPA's Executive Committee in September 2022 in Berlin. The Berlin report tasks the Committee with helping rationalize and enhance the internal and external IPPA Networks and establishes the procedures for the creation of external groups. 
Meet the Members of the Committee:
Convenors: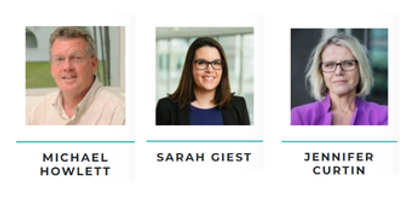 Members of Affiliated Organizations
A. National and Regional Policy Networks:
Philippines - Kidjie Saguin
Canadian - Michael Howlett
France - Philippe Zittoun
Latin America - José Luis Méndez
India - Satyajit Singh
Thailand - Ora-orn Poocharoen
Asia- Pacific - Michael Howlett
Singapore - Ishani Mukherjee
Turkish - Caner Bakir
African - Mireille Manga
Association For Middle Eastern Public Policy & Administration (AMEPPA) -Ghada Barsoum
Members of Organized Sections
A. Professional, Pedagogical & Research Communities 
Early Career Researchers - Sarah Giest
Women in Public Policy International Network - Ola El-Talawi
Global South Policy Process Research Network - Aritra Chakrabarty
B. Thematic Research Networks 
Critical Policy Studies - Frank Fischer
Emotions, Policy & Society - Anna Durnova
Behavioural Public Policy - Ching Leong
Policy Design - Scott Schmidt, Giliberto Capano
Comparative Policy Analysis - Iris Geva-May
Basic Principles for the Creation, Renewal and Termination of IPPA Networks
1. For Organized Sections
Any two members may propose to the Secretary the formation of an organized section which advances the goals and mission of the IPPA. If appropriate, the Secretary will refer the proposal to the Network Committee who will work with the proposers and Secretary to develop terms of reference for the section and prepare a recommendation to the College concerning the possible creation of the section.
2. For National & Regional Policy Networks
Any national or regional policy association which would like to be affiliated with the IPPA should approach the Secretary with their aims and plans. If appropriate, the Secretary will work with the Network Committee to prepare a proposal and Terms of Reference for the Executive Committee on possible affiliation.
Each Term of Reference will include the name of the convenors and a mechanism for their election. Each Convenor will sit on the Network Committee ex-Officio.
Unless otherwise specified in the MOU the terms of reference any IPPA network proposal will contain a sunset clause specifying that the agreement expires after four years unless renewed for another term by the mutual agreement of the organization/affiliate and the College or EC (as needed) a year preceding expiration.