Moderator: Diane STONE, Centenary Professor, Institute of Governance and Policy Analysis, University of Canberra & University of Warwick.

Topic of the roundtable: Policymaking and State Capacity in a Globalised World
This Round Table assesses contemporary global dynamics that impact and impose challenges upon the state and its capacities to design and implement policy.  Many accounts of globalization present a `strong' globalization thesis emphasizing the inevitable nature of globalization, the external constraints imposed on governments by global markets and inter-governmental organizations and the limitations placed on international and domestic politics and public policies.  A less `defeatist' and more proactive way of considering the relationship between globalization and policy making is to consider, first, how states and other interests act domestically and outwardly through their own `multi-tiered', `multi-sphere' policy strategies to shape the pace, course, timing and effects of globalization; and second, the innovative policy tools, practices and institutions that have been embraced and which reconfigure both the structure and capacities of the state, and its relationships with other global and regional policy actors. This panel invites discussion of the range of actions taken by states in a number of spheres (national and transnational; political, social and economic) to regulate, transfigure or resist globalizing strategies. In seeking to learn about and adapt to a range of complex changes in cultural, institutional and market structures, state actors at the national level are attempting to reinvent the state and deploy new and traditional policy tools in a wider world context. Accordingly, globalisation does not lead to a simple decline of the state but may be seen to necessitate the expansion of de facto state intervention and regulation in the name of competitiveness or protection of national communities. 
The Round Table will consider questions such as:
To what extent (and if so, how) is globalization and the emergence of global governance architectures building new capacities at the domestic level and/or generating new forms of learning and innovation across domestic policy-makers?
How has such re-invented state capacity or the deployment of new policy tools been legitimated at home and at the global scale?
To what degree has global engagement has become a regular feature of the daily work of policymakers, and to what extent is there preparedness in national administrations?
What are the politics of global governance architectures and state-based policy making capacities in the populist-nationalist zeitgeist? 
Speakers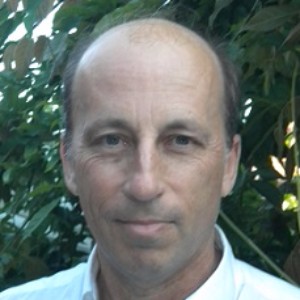 1. Andy SMITH - Director, Centre Emile Durkheim, University of Bordeaux, France
Over the last decade, Andy Smith's work has been refocused upon political economy. More precisely, his overall research program has consisted in developing, with others and in particular heterodox economists, a generic approach to economic activity that gives equal importance to the practices of firms and to those of public authorities. This approach has notably resulted in the co-supervision of two collective books (Industries and Globalization and The EU's Government of Industries), as well as monographs on the pharmaceutical industry (published in 2014) and wine industry (in 2016).
Recently, he has published a " synthesis with a thesis" book that clarifies his point of view on the essential role of politics in the economy. Titled The Politics of Economic Activity, this book came out in 2016.He currently intends to extend approach this to the role of media and the public communication of public authorities, this time from the perspective of their interventions regarding the economy.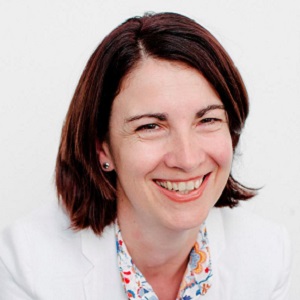 2. Helen SULLIVAN - Director, Crawford School of Public Policy, Australian National University, Australia
Professor Sullivan joined Australian National University from the University of Melbourne, where she was professor and director of the Melbourne School of Government. Prior to establishing the Melbourne School of Government, she was professor and director of the Centre for Public Policy at Melbourne. Helen Sullivan is foundation director of the Melbourne School of Government (MSoG) and a policy studies researcher and teacher. She has degrees from the UK Universities of Birmingham and York and worked in a number of roles in government before moving to academia. Since 2012, Helen Sullivan has led the development of MSoG, an interdisciplinary and applied graduate school dealing with contemporary questions of governance and public policy in international relations, development studies and public policy and administration. Helen Sullivan's research and teaching explores the changing nature of state-society relationships and includes the theory and practice of changing modes of governance, new forms of democratic participation, and the practice of public policy and service reform. She has published widely in academic and practitioner media. Her latest book (with C. Skelcher and S. Jeffares) is Hybrid Governance in European Cities: Neighbourhood, Migration and Democracy (2013). Helen Sullivan's work reflects a long term commitment to finding new ways to bridge the gap between research and policy and this is reflected in MSoG's approach to research, teaching and engagement.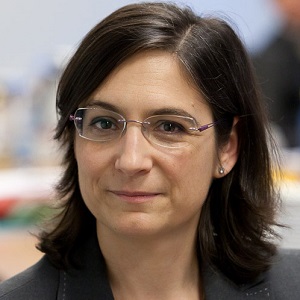 3. Susana BORRAS, Professor, Copenhagen Business School, Denmark
Susana Borrás is Professor on innovation and governance. As a social scientist expert on public policy, two of her leading questions are, what governments can do to foster and to improve socio-technical innovation in the economy, and what makes some decisions regarding socio-technical and innovation change to be democratically legitimate and others not. Her main attention is in the European Union, both at the supra-national level as well as national and regional levels. She advises regularly innovation policy-makers, is member of the editorial board of 5 scientific journals, and has non-executive leadership responsibilities seating in several boards.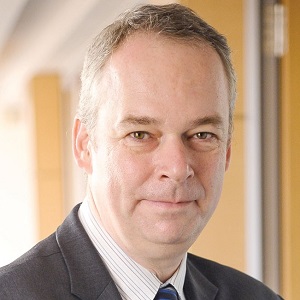 4. Tony VERHEIJEN, Country Manager for Serbia, Europe and Central Asia, World Bank
Mr. Verheijen graduated from the Erasmus University in Rotterdam, holds an MA in International Relations from the Université Libre de Bruxelles and a PhD from Leiden University.
Based in Belgrade, Serbia since August 2013, he returned to the World Bank's Europe and Central Asia region after having previously worked for the Public Sector Management and Governance department in the same region from 2002-2006.
From 2007-2013, He served as Sector Manager of the Public Sector and Governance department in South Asia (based in New Delhi, India) and as Lead Public Sector Management Specialist and Cluster Leader for East and Central Africa (based in Kampala, Uganda). Since joining the World Bank in 2002, Mr. Verheijen has focused on public sector management, civil service reform, governance and anti-corruption, and economic management issues.
He has worked on projects in South and East Asia, Central and East Africa, Russia and Central Asia and Central and Eastern Europe.
Prior to joining the World Bank, he worked as Chief Technical Adviser for the UNDP Regional Office in Bratislava, Slovakia, for the OECD and for the European Institute of Public Administration. He has also held teaching and research positions at various universities, including the College of Europe. He has contributed in particular to transformation processes in Central and Eastern European states in the context of their EU accession, serving as adviser to European Integration offices and EU accession negotiation teams.