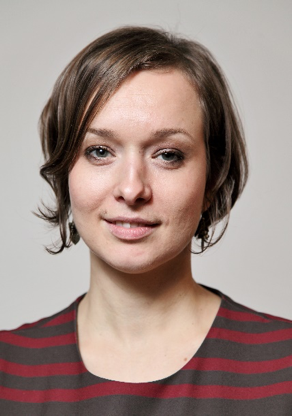 Anna Durnová holds PhDs in Political Science and in Comparative Philology and a habilitation diploma from Sciences PO  Paris. One of the proponents of interpretive approaches to policy studies, Anna Durnová researches the interplays of emotions and knowledge in politics using examples from health policies, social policies and science controversies. The main interest of this work is to understand policy process better, in particular the conditions of political legitimacy. She works as a Senior Researcher at the Institute for Advanced Studies Vienna and at the Department of Public and Social Policy, Charles University Prague. Anna Durnová has been teaching courses on public policy at the University of Vienna or at the International Summer School of Public Policy in Cameroon. She is also Faculty Fellow of Yale University Center for Cultural Sociology and Forum Editor of Critical Policy Studies (CPS).  She has published several articles and two books on the role of emotions in public policies and is co-editor of the Handbook of Critical Policy Studies. In 2019, she was awarded the City of Vienna Award for Research. negotiating-truth.com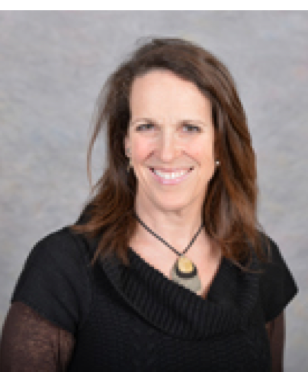 Amy G. Mazur is C.O. Johnson Professor of Political Science at Washington State University, and Associate Researcher at the Centre d'Etudes Européennes at Sciences Po, Paris.  Her research and teaching interests focus on comparative feminist policy issues with a particular emphasis on France. Her books include:  Theorizing Feminist Policy (Oxford, 2002); Politics, Gender and Concepts (editor with Gary Goertz, Cambridge University Press 2008); The OUP Handbook of French Politics (edited with Robert Elgie and Emiliano Grossman, 2015); The Politics of State Feminism: Innovation in Comparative Research (with Dorothy McBride, Temple University Press, 2010); Gender Equality and Policy Implementation in the Corporate World: Making Democracy Work in Business. (Edited with Isabelle Engeli. Oxford University Press. Forthcoming). She has published articles in Comparative European Politics, Revue Française de Science Politique, Politics and Gender, Political Research Quarterly, Journal of Women, Politics and Policy, PS: Political Science, Politics, Groups and Identities and French Politics. She is currently co convening, with Isabelle Engeli, the Gender Equality Policy in Practice Network (GEPP).  In the context of GEPP, she also co convenes the Equal Employment network and directs the French Team. She has been lead editor of French Politics since summer 2019. At WSU, she has been Director of Undergraduate Studies for the School of Politics, Philosophy and Public Affairs since Fall 2016.
From 1995 to 2011, she was co convener, with Dorothy McBride, of the Research Network on Gender Politics and the State.  From 2006 to 2014 she was Co Editor of Political Research Quarterly, with Cornell Clayton. She is member of the editorial boards of Politics and Gender, Palgrave's book series on Gender and Politics and Routledge' series on Comparative Gender Politics.  In 2015, she was a Fellow at the Birkbeck Institute for the Humanities, in 2009,  a Visiting Fellow at the Institute for Advanced Study and the University of Warwick, in 2007-08 and in Fall 2001 the Marie-Jahoda Professor of International Feminist Studies at Ruhr University, Bochum.  In 2005-06, she was an expert for the United Nations for the Expert Group Meeting on Equal Participation of Women and Men in Decision-making Processes and rapporteur of the final meeting report. She has also been consulted by the European Union, the World Bank and the Obama Administration. She has received research grants from the National Science Foundation, the European Science Foundation, the French Ministry of Social Affairs and the Norwegian National Science Foundation.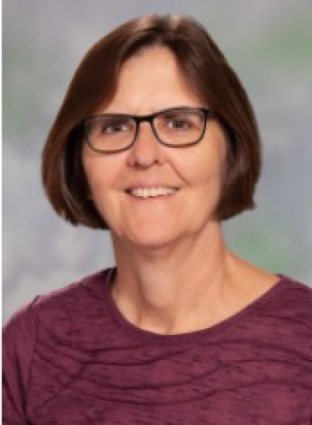 Edella Schlager is the director of the School of Government and Public Policy at the University of Arizona in Tucson. Edella received her PhD in Political Science from Indiana University in 1990. As a graduate student she worked with Elinor Ostrom, and fellow graduate students SY Tang, and Bill Blomquist on developing the common pool resource coding forms based on the Institutional Analysis and Development framework. Having been bitten by the institutional bug (she wrote her dissertation on the design and performance of institutional arrangements developed by inshore fishers) she has spent her career engaged in comparative institutional analyses of common pool resource governing arrangements. Water governance in the western US is the focus of her research, from conjunctive management of ground and surface waters within states, to interstate water sharing agreements (interstate river compacts), to regional intergovernmental arrangements that manage for habitat, water quality, and water quantity. Her quest is to bridge the micro and macro levels in explaining the many forms of democratic water governance found throughout the US as well as to theorize and empirically examine the adaptive capacity of polycentric forms of water governance. Edella is a former editor of the Policy Studies Journal. She has published in a variety of political science and public policy journals, is the co-author of two books on water governance, and is the editor of a volume on federalism and climate change. 
Chris Weible is a professor at University Colorado Denver School of Public Affairs. His research and teaching center on political conflict and concord in relation to public policy issues. He co-directs the Workshop on Policy Process Research (WOPPR) and is currently serving as the Director for the PhD Program. He teaches courses in environmental politics, policy processes, policy analysis, and research methods and design. Recent and current research include studying multi-stakeholder collaboration processes in aquaculture partnerships, assessing policy designs and improving outcomes in organic farming, and analyzing the politics of unconventional oil and gas development using hydraulic fracturing (fracking). He co-edited "Theories of the Policies Process" and "Policy Debates in Hydraulic Fracturing". He is the former editor of the Policy Studies Journal. Prof. Weible earned his Ph.D. in Ecology from the University of California Davis, and a Master of Public Administration and a Bachelor of Science in Mathematics and Statistics from the University of Washington.