The first edition of "International Spring School on Public Policy – Denver 2018" was held at the School of Public Affairs, The University of Colorado Denver, from 21 May to 25 May 2018. In this joint initiative, IPPA and the University of Colorado  Denver welcomed a total of 23 PhD students, early career researchers, and practitioners from three different continents, America(16), Europe (4), and Asia(3).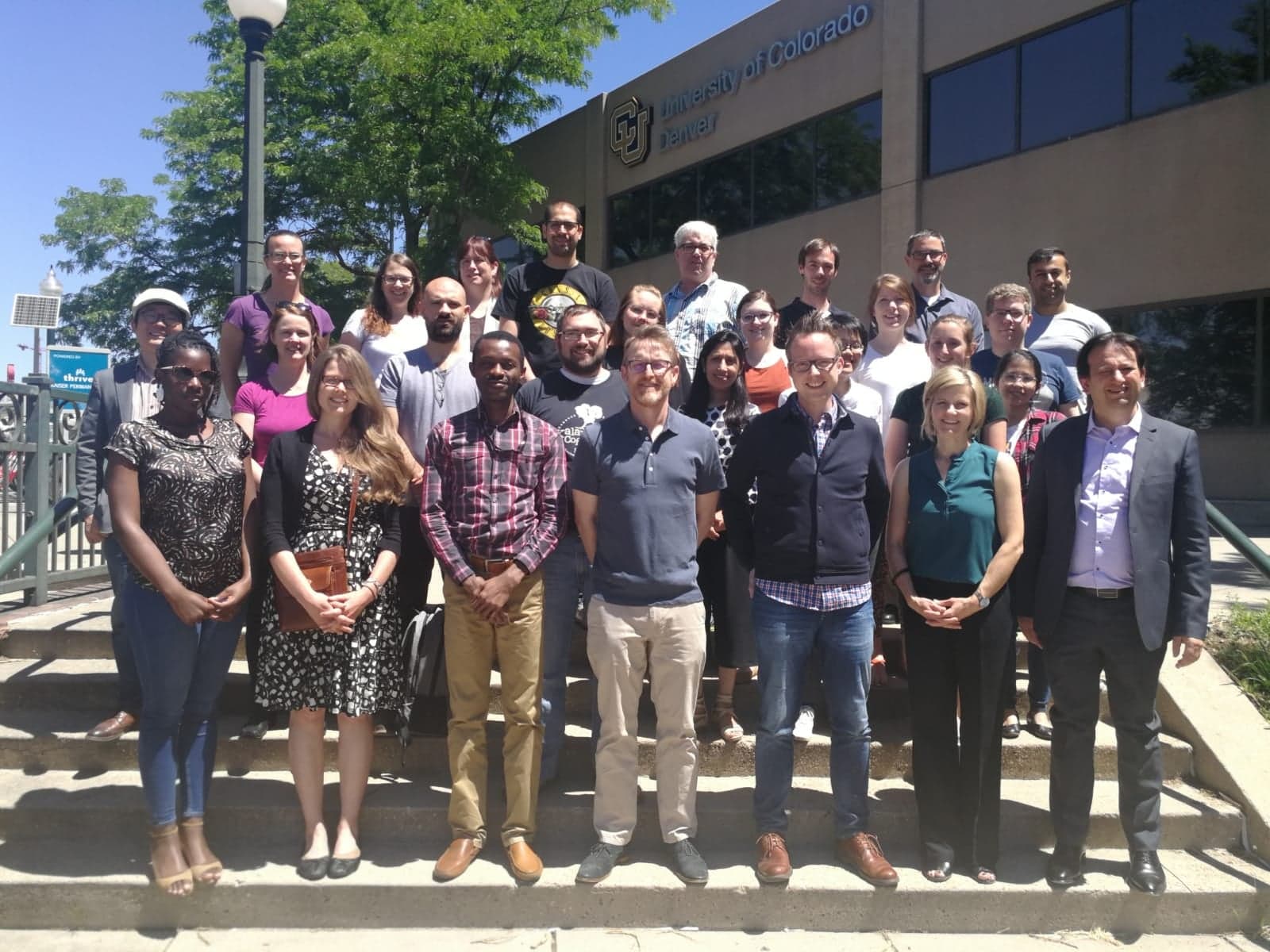 The school offered the participants a unique opportunity to extend their knowledge of the public policy field, and deepen their understanding of various theories, methods and approaches to explore, and analyze public policy processes. Students further had the chance to meet and learn from public policy experts, and in the meantime expand their academic network.
This years' Spring School offered five lecture sessions by international distinguished scholars on various approaches and techniques (including institutional analysis and development framework, discourse network analysis, constructivist approaches,  the narrative policy framework and the advocacy coalition framework) to studying public policy that emphasizes both their theoretical foundations and how to apply them. The courses were the following.
Applying the Narrative Policy Framework. A Crash Course in Theory and Method (3h) by Dr. Michael Jones

Discourse Network Analysis (3h) by Philip Leifeld

The Advocacy Coalition Framework: The Latest in Theory and Methods (3h) by Dr. Chris Weible

The Constructivist Approaches for Studying Policy Processes: Contemporary Theories, Concepts, and Qualitative Methods (3h) by Prof. Philippe Zittoun

Understanding and Applying the Institutional Analysis and Development Framework (3h) by Prof. Tanya Heikkila
The school program further included three research presentations and discussion sessions on the participating students' research efforts (including but not limited to the dissertation proposals, draft dissertation chapters, and manuscripts for journal submission). Each student's research paper was reviewed by a scholar and was discussed by one of their peers.
In addition, a roundtable session on grand challenges was organized. The roundtable stimulated the discussions from international scholars on how to better position public policy research in addressing the pressing contemporary challenges that humanity faces (e.g. climate change, refugees and migration, inequity and equality, and political sustainability of governing systems).
The survey conducted at the end of the school reflects the success of this year's spring school. Based on the survey, around 95% of the participants of the school recommended the event to other Ph.D. students and early career researchers. One of the participants stated:
"The scholars were all extremely approachable and willing/interested in talking about their own work, as well as the students' projects