About Nairobi
Nairobi, the capital and largest city of Kenya is situated in the South-Central part of the country, at the elevation of 1680 meters. It is surrounded by 113 km² of plains, cliffs, and forests that make up the city's Nairobi National Park. The city hosts the United Nations headquarters in Africa, and many other international and regional organizations. It has an estimated population of 3.5 million inhabitants, making it the largest city in the country and one of the largest cities in East Africa.
The city is famous for its beautiful natural landscape and is home to one of the largest wildlife parks. The Nairobi National Park, the country's main attraction is a large reserve of numerous wild animals including lions, cheetahs, leopards, zebras, giraffes, gazelles, more than 400 species of birds and more.
Jomo Kenyatta International Airport, located 15 km to the southwest, is Kenya's largest aviation facility, and one of the main airports in East Africa. The airport directly serves intercontinental passengers from Europe, the Middle East, and Asia as well as internal flights to Kenya's main cities.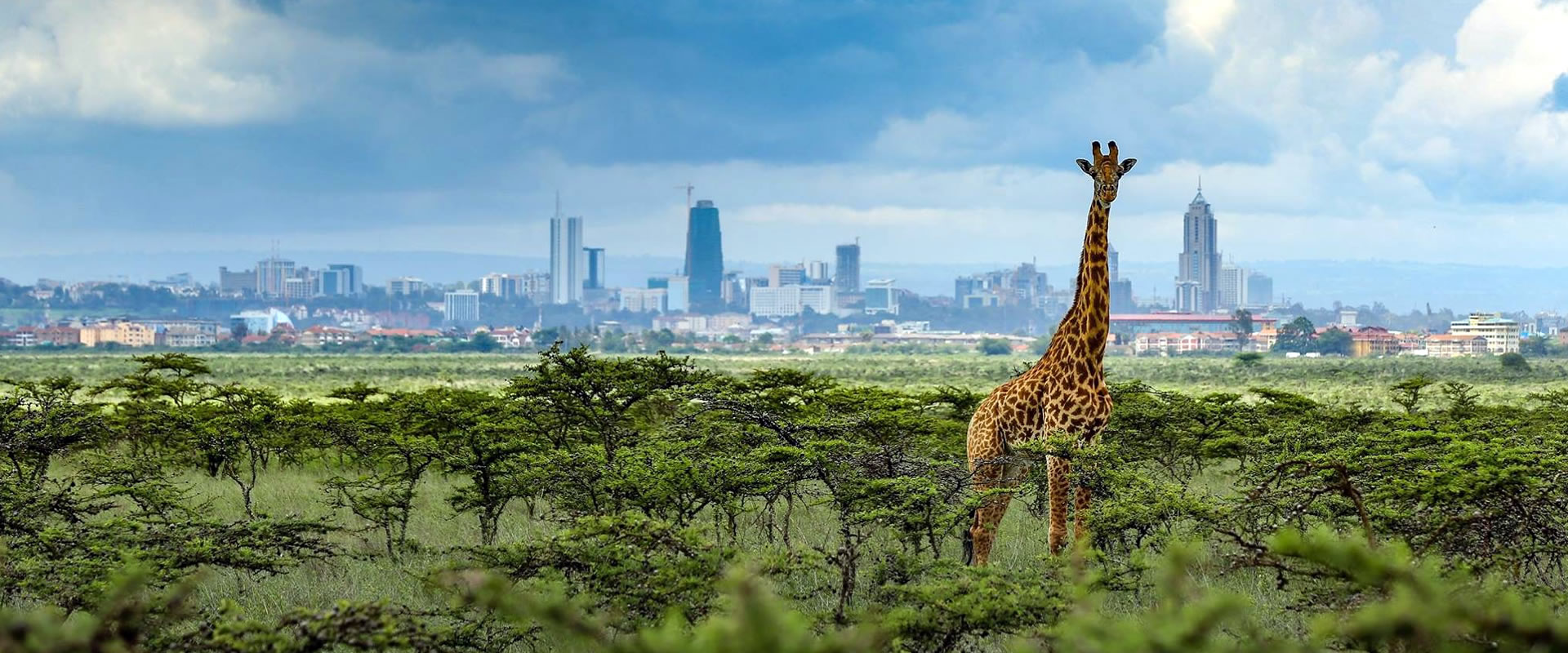 About Dept. of Political Science and Public Administration, University of Nairobi

The department of Political Science and Public Administration is one of the 10 departments of the Faculty of Arts, College of Humanities and Social Sciences of the University of Nairobi.  The department offers Bachelor's degree in Political Science in Public Administration. It offers Masters and PhD degrees in all the following specializations: Public Administration, Political Theory, Political Sociology, Comparative Politics, Political Economy and International Relations. The department has a strong collaboration with Partnership for Social Science and Governance Research (PASSGR) in research, public policy Studies and Pedagogy practice, with which It also offers a Master's degree in Research and Public Policy (MRPP), which is offered in collaboration with 13 other universities in Africa.The department a distinct multi-disciplinary PhD degree programme in Public Policy in January 2020 in collaboration with PASSGR, University of Pretoria and University of Ibadan. The department also offers additional Master's degree programme in Security and Strategic Studies in collaboration with National Intelligence Academy and Masters in Public Administration in collaboration with Kenya School of Government. The department boasts of a strong faculty and over 5000 undergraduate and graduate students. It also partners with National government, County Governments, Non-Governmental Organization and international agencies in offering solutions to development, political and public policy and administrative issues.
ABOUT Pasgr

The Partnership for African Social and Governance Research (PASGR) is an independent, non-partisan pan-African not-for-profit organisation established in 2011 and located in Nairobi, Kenya.  Currently engaged in more than 12 African countries, PASGR works to enhance research excellence in governance and public policy that contributes to the overall wellbeing of women and men.
In partnership with individual academics and researchers, higher education institutions, research think tanks, civil society organisations, business and policy communities both in the region and internationally, PASGR supports the production and dissemination of policy relevant research; designs and delivers suites of short professional development courses for researchers and policy actors, and facilitates the development of collaborative higher education programmes.
Our vision is 'a vibrant African social science community addressing the continent's public policy issues'.  PASGR's three core programmes bring together the right mix of universities, research institutions, government, policy actors, researchers and academics to:
Establish and sustain partnerships at national/regional and international levels for advancing research, higher education, and training;
Facilitate the creation of policy and research communities;
Enhance the institutionalisation of a research culture in Africa's universities and research organisations; and,
Coordinate a collaborative Master of Research and Public Policy with universities in Africa