About IRIC
**French below**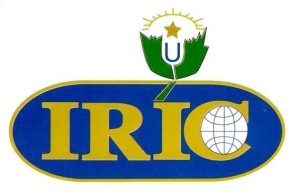 The International Relations Institute of Cameroon (IRIC) is an institution with an international vocation by the nature of its studies, the composition of its teaching staff and its openness to foreign students. Its primary missions are : training and research in the field of international studies, retraining and further training of officers and executives of foreign ministries. IRIC is an institute of higher education and an observatory for international relations.
As of today, the Institute has trained and retrained approximately 2,700 diplomatic personnel of about 40 nationalities, mostly African, and some nationals from the American and Asian continents.
For about ten years, in order to adapt to international changes and the demands of globalization and in order to support public authorities in the Emergent process, IRIC has broadened its training offer. In addition to diplomacy, a basic field of study, there are now other fields such as: International Banking and Finance, International Disputes, Communication and International Public Action, Regional Integration and Management of Community, Institutions International Marketing,  International Cooperation, Humanitarian Action and Sustainable Development
IRIC also provides Masters Courses in partnership with other institutions such as Francophonie and Globalization with Jean Moulin University, Lyon III in France, International Cooperation, Humanitarian Action and
Sustainable Development (CA2D) in partnership with the University of Padua in Italy, Cultural Diversity, Peace and International Cooperation with ISESCO ad more.
_______________________________________________________________________________________________________________________________________________
l'Institut des Relations Internationales du Cameroun (IRIC) est un établissement à vocation internationale par l'objet de ses études, la composition de son corps enseignant et par son ouverture aux étudiants étrangers. Ses missions premières sont : la formation et la recherche dans le domaine des études internationales, le recyclage et le perfectionnement des agents et cadres des ministères des affaires étrangères. L'IRIC est tout à la fois un institut d'enseignement supérieur et un observatoire des Relations Internationales.

A ce jour l'Institut a formé et recyclé environ 4000 personnels diplomatiques d'une quarantaine de nationalités, en majorité africaines, et quelques ressortissants des continents américain et asiatique.
Depuis dix ans environ, en vue de s'arrimer aux mutations internationales et aux exigences de la mondialisation et dans l'optique d'accompagner les pouvoirs publics dans le processus d'Emergence, l'IRIC a élargi son offre de formation. En dehors de la Diplomatie, filière de base, il existe des filières telles que : Banque-Monnaie-Finance Internationales, Contentieux International, Communication et Action Publique Internationales, Intégration Régionale et Management des Institutions Communautaires, Marketing International, Coopération Internationale, Action Humanitaire et Développement Durable
 
L'IRIC assure par ailleurs des masters en partenariat avec d'autres institutions, tels que Francophonie et Mondialisation avec Jean Moulin, de Lyon 3 en France, Coopération internationale, Action Humanitaire et Développement Durable (CA2D) en partenariat avec l'Université de Padoue en Italie, Diversité culturelle, Paix et Coopération internationale avec la Chaire ISESCO et d'autres.
About the African Training and Research Centre in Administration for Development -CAFRAD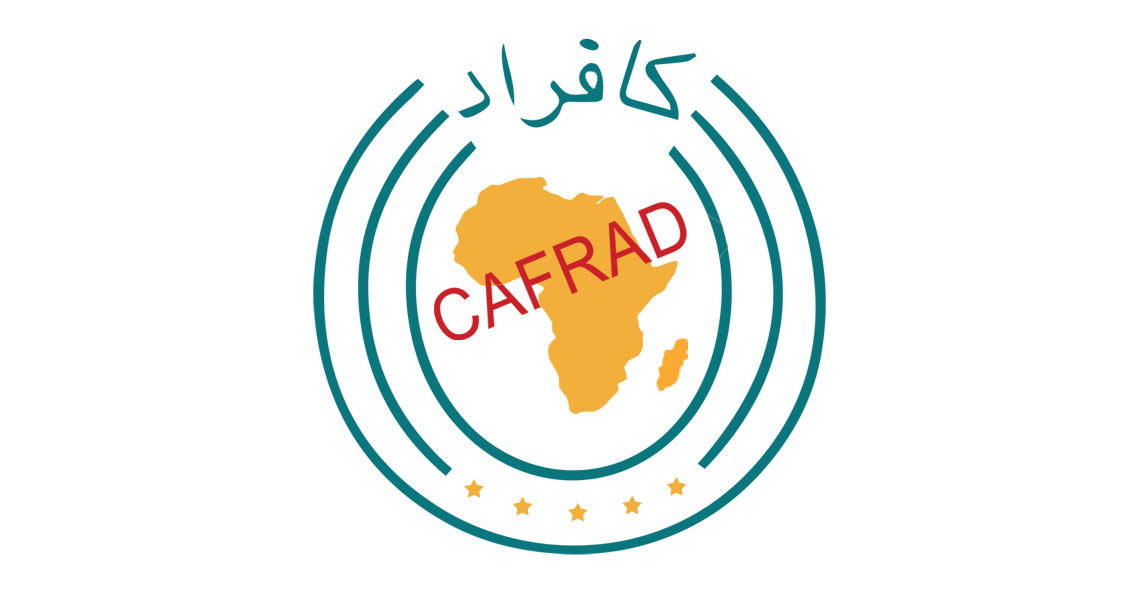 **French below**
The African Training and Research Centre in Administration for Development (CAFRAD) is a Pan African intergovernmental organization, established in 1964 by African governments, with the support of UNESCO; making it the first uniquely Pan-African training and research center in the continent for the improvement of public administration and governance systems in Africa. Its headquarters is located in Tangier (Morocco). Membership is open to all African countries: at present, CAFRAD has a membership of 36 States.  CAFRAD´s overall objective is to provide such a forum where senior administrators from all traditions could come to compare one other.s experiences and draw their own conclusions about what can or ought to be done differently in their own systems and approaches, whenever these have seemed necessary, possible or desirable. CAFRAD serves as a Centre of Excellence to support governments' actions and those of related bodies in capacity development, innovation in public administration for improved service delivery to the citizens and it´s vision is to create a new leadership, support participatory and equitable development policies, sustain a performing public service and raise awareness of governments in human governance and make them sensitive to population's needs.
Main Areas of Intervention
Innovation, modernization and re-inventing public administration and governance.
Improvement of performance and productivity in the public sector and in parastatal organizations.
Negotiation, conflict-resolution and post-conflict reconstruction of public services.
Promoting good governance, ethics and professionalism in the public service.
Use of Information and Communication Technologies (ICTs) in the public sector (e-governance/e-administration).
Activities
CAFRAD´s performance record in the field of training indicates important quantitative results. During the 40 years of its existence, CAFRAD has mounted over 300 seminars and workshops, bringing together heads of institutions, senior administrators and others, at national and transnational levels. Each training activity was attended by 20-25 participants and lasted from three to ten days. Programmes covered a wide range of broad areas. 
CAFRAD has provided a platform for the Directors of Schools and Institutes of Public Administration and Management in Africa since 1983 to meet once every two years to address subjects of common interest and challenge. 
CAFRAD, in collaboration with the United Nations Department for Economics and Social Affairs (UNDESA/DPADM) also initiated in June 1994 the Pan African Conference of Ministers of Civil Service. 
CAFRAD launched a research project on Local Governance and ICTs Research Network for Africa (LOG-IN Africa) funded by the International Development and Research Centre (IDRC) (Canada).
A Directory of African Experts/Consultants in Public Administration and Management has been published with the aim of facilitating the employment of qualified and competent Africans in consultancy.
CAFRAD developed itself from a Documentation Unit to become as from the year 2002 the Online Regional Centre for Africa to collaborate in the United Nations Online Network of Public Administration and Finance (UNPAN).
In the area of publication, CAFRAD published serials and occasional documents, the Journal of African Administrative Studies.
CAFRAD has always been sensitive to women and gender issues and has been following with keen interest the various shifts in paradigms of development where changes affected the role of women in developmental efforts.
Membership to CAFRAD is open to all African States. At present, the Member States are:
Algeria, Angola, Benin, Burkina Faso, Burundi, Cameroun, Cap Vert, Congo, Côte d'Ivoire, Djibouti, Gabon, (The) Gambia, Ghana, Guinea (Conakry), Guinea Bissau, Liberia, Libya, Madagascar, Mali, Morocco, Mauritania, Namibia, Niger, Nigeria, Central African Republic , Democratic Republic of Congo, Sao Tome & Principe, Senegal, Sierra Leone, Somalia, Sudan, Tchad, Togo, Tunisia, Zambia, Zimbabwe.
To know more about CAFRAD, you can visit their website.
__________________________________________________________________________________________________________________________________________________________________________
CAFRAD : CENTRE AFRICAIN DE FORMATION ET DE RECHERCHE ADMINISTRATIVES POUR LE DÉVELOPPEMENT
Le Centre Africain de Formation et de Recherche Administratives pour le Développement (CAFRAD), est une organisation intergouvernementale panafricaine, créée en 1964 par les gouvernements africains, avec le soutien de l'UNESCO, faisant d'elle le premier centre panafricain de formation et de recherche dans le continent pour l'amélioration des systèmes de l'administration publique et de gouvernance en Afrique. Son siège est situé à Tanger (Maroc). L'adhésion est ouverte à tous les pays africains. Le CAFRAD compte actuellement 36 états membres. Le CAFRAD a pour objectif de fournir aux gouvernements africains des services de conseil pour les aider à développer leurs administrations.Servir de centre d'excellence et de soutien aux actions des gouvernements et des organismes connexes dans le renforcement des capacités, l'innovation dans l'administration publique pour une amélioration des services aux citoyens. 
Domaines d'intervention
Innovation, modernisation et ré-invention du secteur public et de la gouvernance.
Amélioration de la performance et de la productivité dans le secteur public et les organismes étatiques.
Négociation, résolution des conflits et reconstruction post conflits des services publics.
Promotion de la bonne gouvernance, de l'éthique et du professionnalisme dans le secteur public.
Utilisation des technologies de l'information et la communication (TICs) dans le secteur public (e-gouvernance/e-administration).
Activités
Le bilan de la performance du CAFRAD dans le domaine de la formation affiche des résultats quantitatifs positifs. Pendant les 40 années de son existence, le CAFRAD a organisé plus de 300 séminaires et ateliers, réunissant les chefs des institutions, les cadres supérieurs et autres, aux niveaux national et transnational. Chaque activité de formation a été suivie par 20-25 participants et a duré de trois à dix jours. Les programmes ont couvert un large éventail de vastes domaines.
 
Le CAFRAD a fourni une plate-forme pour les Directeurs des Ecoles et Instituts d'Administration Publique et de Gestion en Afrique depuis 1983 à se réunir une fois tous les deux ans pour aborder des sujets d'intérêt commun et de défi.
Le CAFRAD, en collaboration avec le Département des Nations Unies pour les Affaires Economiques et Sociales (UNDESA/DPADM) a également initié en Juin 1994, la Conférence Panafricaine des Ministres de la Fonction Publique.
 Le CAFRAD a lancé un projet de recherche sur la Gouvernance Locale et le Réseau de Recherche sur les TIC en Afrique (LOG-IN Africa), financé par le Centre de Recherches pour le Développement International (CRDI) (Canada).
Un Répertoire des Experts/Consultants Africains en Administration et Management Publics a été publié dans le but de faciliter l'emploi d'africains qualifiés et compétents dans le travail de conseil en Afrique et de stimuler la demande pour leurs services.
Le CAFRAD s'est développé à partir d'une Unité de Documentation pour devenir dès l'année 2002, le Centre Régional En ligne pour l'Afrique collaborant avec le Réseau En ligne des Nations Unies sur l'Administration Publique et les Finances (UNPAN).
Dans le domaine de la publication, le CAFRAD a publié des séries et des documents occasionnels, le Cahier Africain d'Administration Publique, publié deux fois par an.
Le CAFRAD a toujours été sensible aux femmes et aux questions de genre et a suivi avec un vif intérêt les différents changements de paradigmes de développement où les changements ont affecté le rôle des femmes dans les efforts de développement
L'adhésion au CAFRAD est ouverte à tous les états africains. Les états membres actuels sont:
Algérie, Angola, Benin, Burkina Faso, Burundi, Cameroun, Cap Vert, Congo, Côté d'Ivoire, Djibouti, Gabon, La Gambie, Ghana, Guinée, Guinée-Bissau, Liberia, Libye, Madagascar, Mali, Maroc, Mauritanie, Namibie, Niger, Nigéria, République Centrafricaine, République Démocratique du Congo, Sao Tome & Principe, Sénégal, Sierra Leone, Somalie, Soudan, Tchad, Togo, Tunisie, Zambie, Zimbabwe.
Pour en savoir plus sur CAFRAD, visitez leur siteweb.
Yaounde
Yaounde is the second largest and the capital city of Cameroon. It is located in the centre region of the country with a population approximately 2.5 million. The economy if the city is revolved around the administrative structure of the civil service and the diplomatic services. Due to this the city has a better Standard of living than the rest of the country. The city is home to many Universities such as Yaounde I, Yaounde II, Protestant University of Central Africa (UPAC) and more.
The temperature around the year remains constant and due to the altitude (2,500 ft above sea level) it is not not that hot although the country is close to the equator.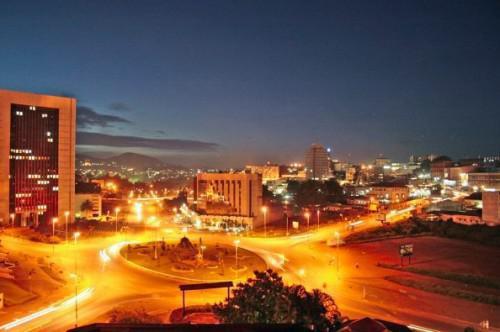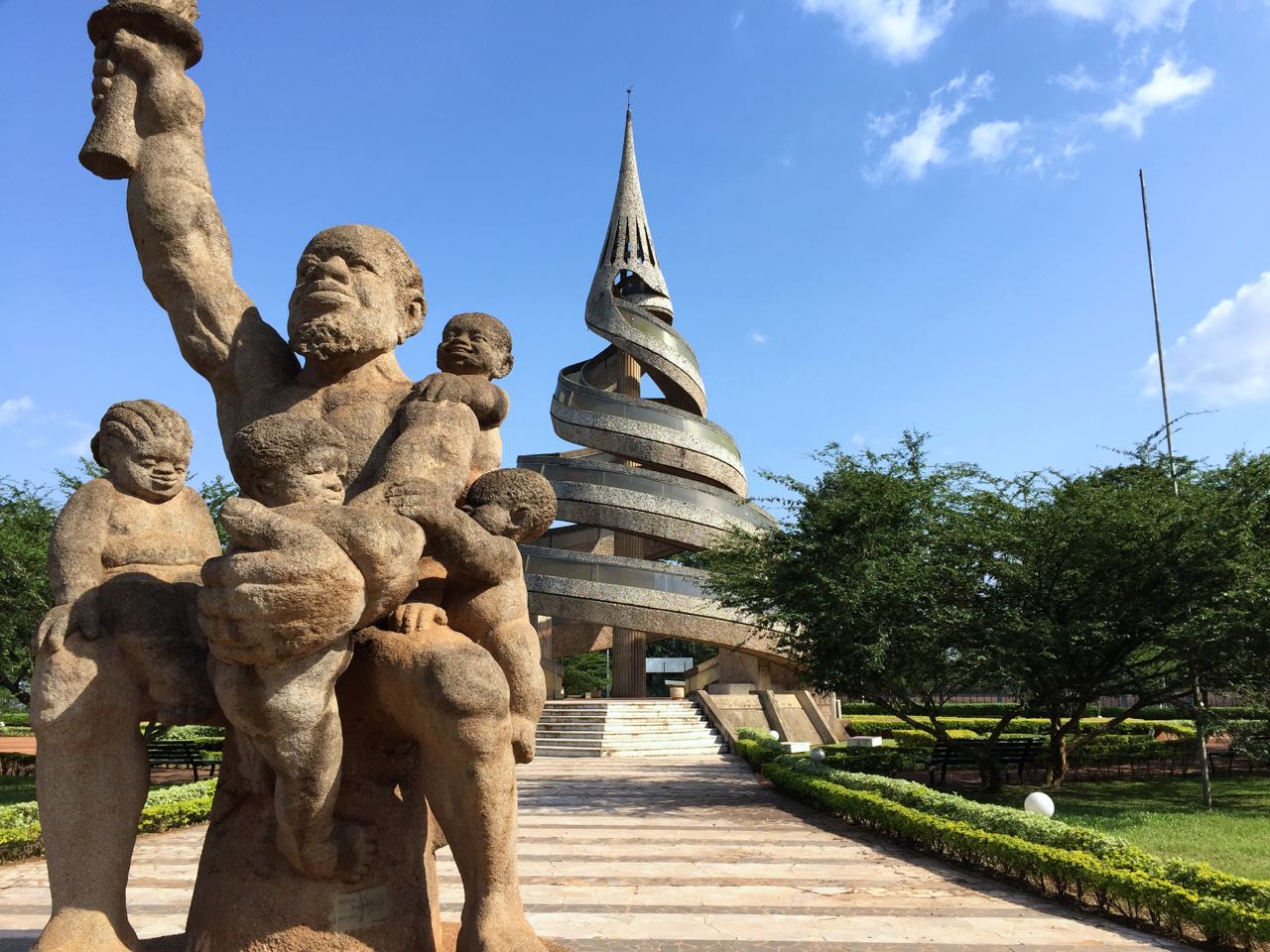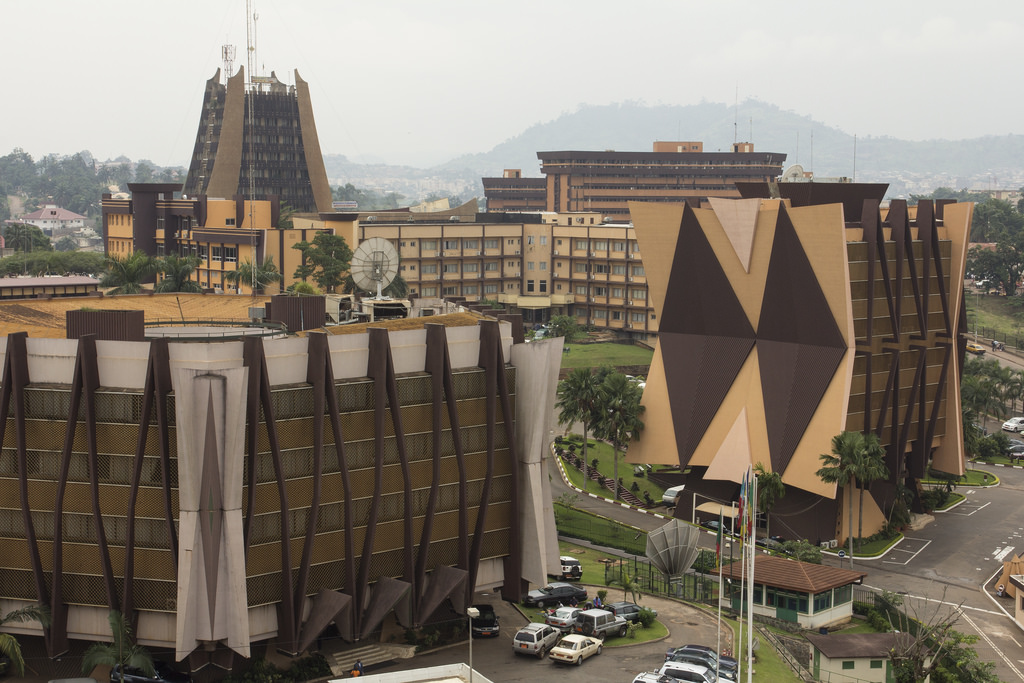 ENTERTAINMENT AND ATTRACTIONS 

Cameroon's Art At Musée d'Art Camerounais
For a good introduction to the city's art, history, and culture, head to the Musée d'Art Camerounais. This museum has an amazing collection of pottery, masks, and wooden and bronze sculptures. Make sure to check out some of the nearby souvenir shops to buy a replica of your favourite art work.

The Mvog-Betsi Zoo
A great way to get up close to Cameroon's wildlife is at the Mvog-Betsi Zoo. One of the best zoos in West Africa, Mvog-Betsi Zoo is run by the British non-profit Cameroon Wildlife Aid Fund. Almost all the animals (including gorillas and chimps) have been rescued from the bushmeat trade and poachers. You can also see exotic birds, lizards, snakes, hyenas and lions.

Mfoundi Market
One of the largest markets in Yaoundé, Mfoundi Market is situated in the centre of the city. Vendors sell anything from clothing to food and it is a great place to get a taste of how locals do things.

The Benedictine Monastery
Situated on the slope of Mont Febe is The Benedictine Monastery. One of Yaoundé's most popular tourist attractions, the religious institution has a museum that has a wide variety of Cameroonian traditional art collections.

Lobeke National Park
Located in the Congo Basin, this amazing national park is on the border between the Central African Republic and the Republic of the Congo. You'll be able to spend the night, go on walks, and see amazing birdlife.
Kribi
Kribi, town and port located in southwestern Cameroon. It lies at the edge of the tropical rainforest zone, on the Gulf of Guinea of the Atlantic Ocean. It has an estimated population of 55,401. Due to its equatorial position, Kribi sees a short, fairly dry season and a long, very wet season. February remains the hottest month of the year and has average high temperature of 32 C (89.6 F), and an average low of 25 C (77 F). August is the coldest month with an average high of 28 C (82.4 F), and a low of 23 C (73.4 F). Humidity remains high year-round.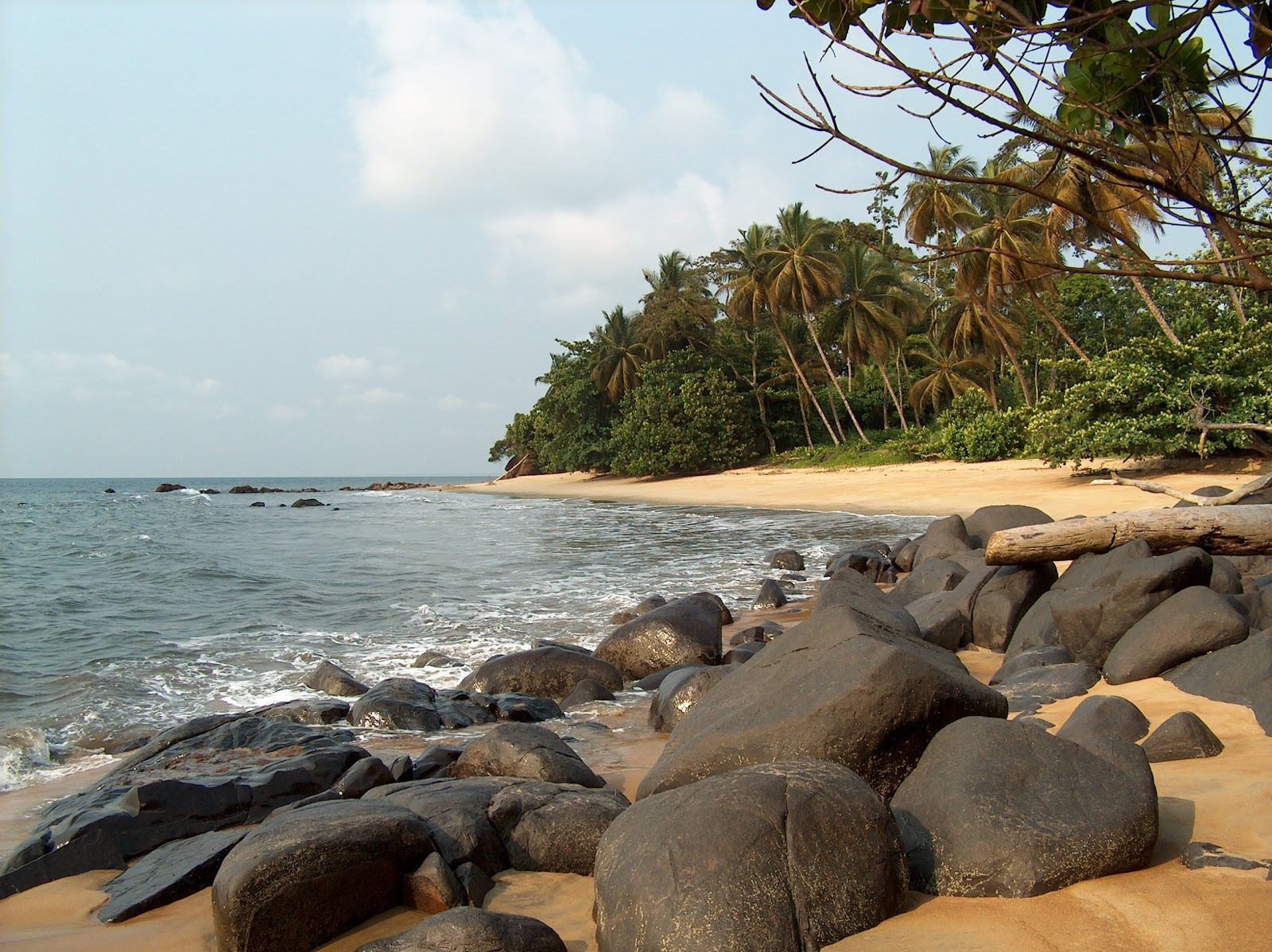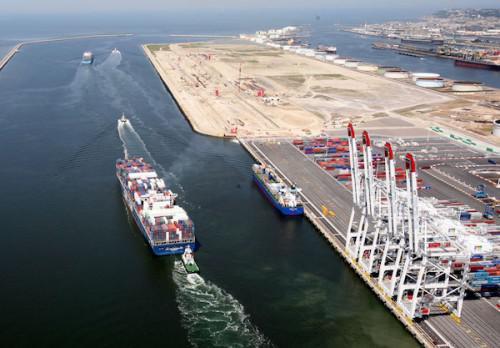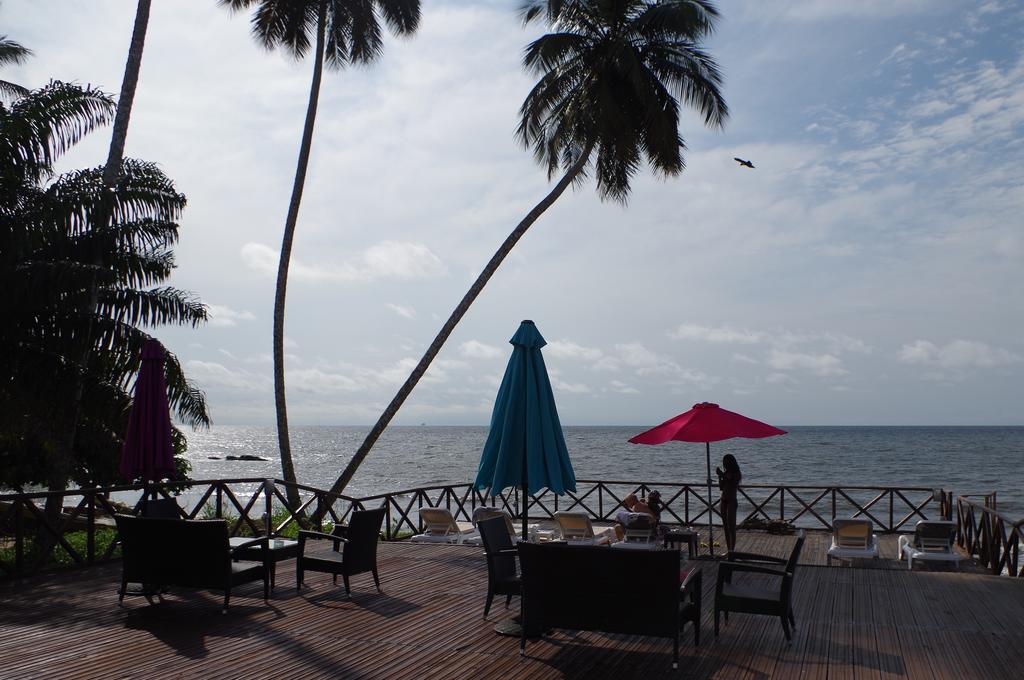 ENTERTAINMENT AND ATTRACTIONS 
Fish market
This market at Kribi's marina grills the day's catch over coals. From crab and lobster to massive barracuda, you'll find a broad selection of seafood.
ECOTOURISM
Lobé Waterfall
The Chutes de la Lobé (part of the UNESCO World Heritage List) are an impressive set of waterfalls that empty directly into the sea – it's a beautiful sight.
Pygmies campsites
Only a few km away from Kribi, the pygmies campsites will allow you to share this forest people's customary way of life thanks to traditional songs and dancing, as well as short expéditions in the forest.
SEASIDE TOURISM
Kribi is the most important seaside town in Cameroon and one of the first ones in equatorial Africa. There, you will be able to enjoy sandy beaches along the ocean lined with coconut palms.
EXTENDING YOUR STAY – MORE SITES TO VISIT IN KRIBI'S REGION
There are plenty of natural and cultural sites that you will be able to visit if you extend your stay in Kribi and its surroundings.
Caves, hills, and peaks
Nkolandom caves (20 km from Ebolowa)
Mount Ebolow'o (overlooking Ebolowa)
Ako'okas, Mezesse and Ananas rocks
Meyo Madjom caves (overlooking the equatorial forest)
Bounou de Njikom watersource
Waterfalls
Memve'ele waterfalls
Nkoumouqui waterfalls
Other sites
The very colourful Abang Minlo border markets
Muriemberg colonial ruins
Ossa lake
Campo Ma'an reserve
Dja reserve (classified as World Heritage of Humanity by UNESCO)
The firshermen village Ebodje
If you need more information regarding the attractions in Yaounde and Kribi's region, do not hesitate to address your requests to the team on site.