IPPA and the University of Padova came together to organize the first-ever "International Summer School on Public Policy -Venezia-Padova" from 9 - 15 July 2018 in Venezia-Padova, Italy. 
The school aimed at providing advanced training on different theories and methods of policy changes, focusing on how these changes could possibly improve policy effectiveness in meeting social demands.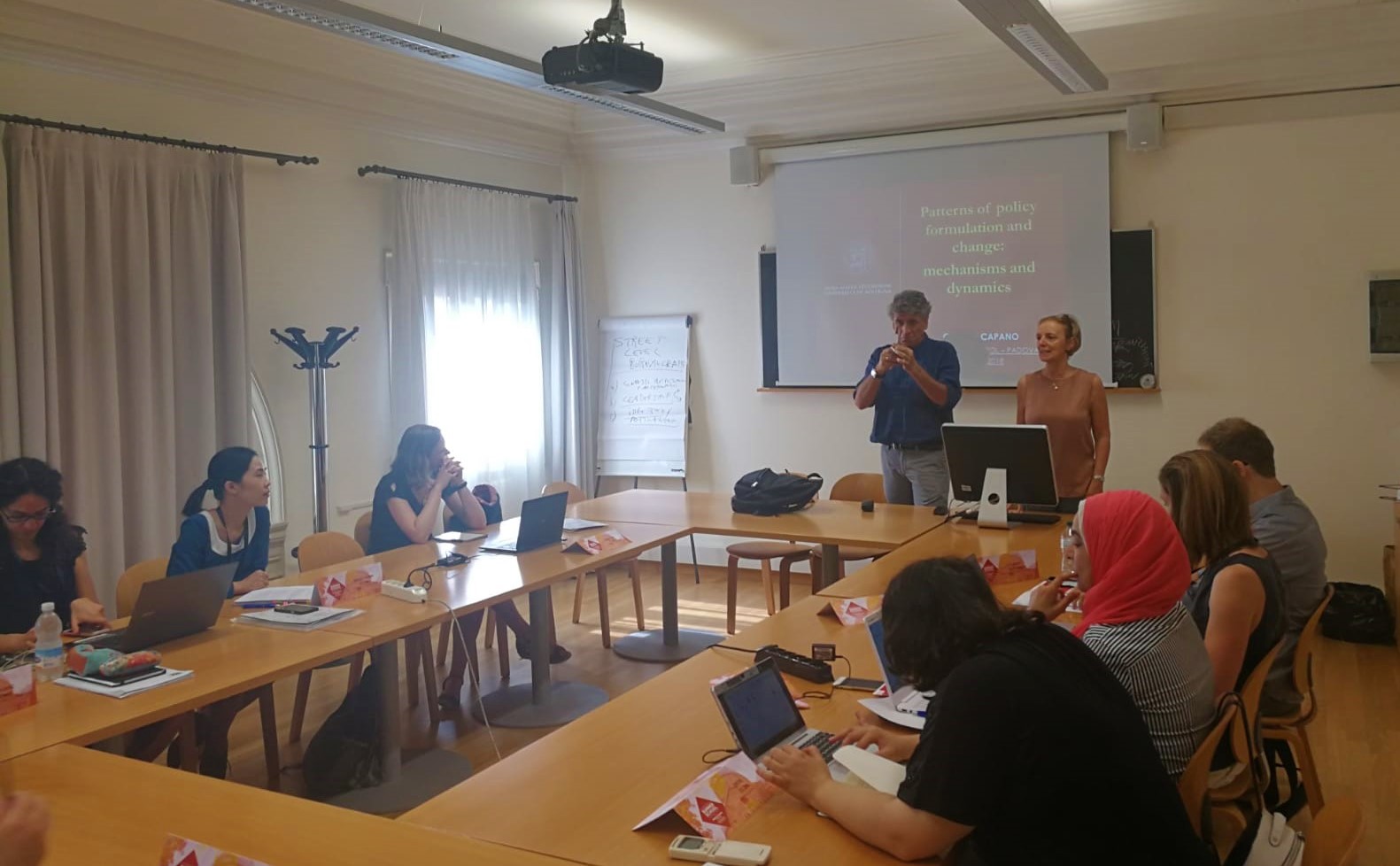 To that purpose, the school offered a number of training sessions on diverse approaches and different research methods to deal with the institutional variable in policy change from a comparative perspective. It sought to interrogate mainly the following questions:
How can institutional variables be studied in the context of policy processes?

How do institutional variables work in policy-making processes?

What relevance do institutional mechanisms have in policy change?
The program of the school further included the following activities.
Five 3-hour lecture session on the following topics:
1. Policy Formulation: What, When, Where, Why & How
2. Collective entrepreneurship and learning: the environmental policymaking processes
3. Patterns of Policy Formulation and Change: mechanisms and dynamics
4. Learning about policy learning: concepts, methods, and design
5. Participation in policy formulation: instruments for better learning
Five 3-hour student workshops and discussion sessions, on the students' research efforts with the feedback from scholars, and fellow peers serving as discussants.
This summer school was sponsored by the Standing Group of the Italian Political Science Association.