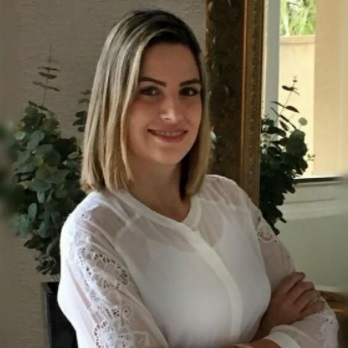 "It 's a fantastic experience because you have the opportunity to attend lectures with renamed professors in the area, exchange experiences with other researchers and practitioners, in order to form a network. I recommend and I really want to participate in the next editions."
 Lia Almeida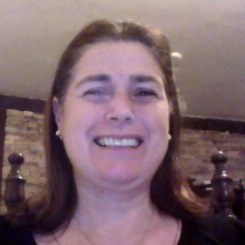 "It was an amazing experience, mainly because I knew some interesting people and ideas. This activity was important for my research. The conferences were very innovatives."
 Maria da Glória Santos Laia
description
After the success of the first and second edition of the International Summer School on Public Policy - Brasilia in November 2016 and May 2017, the Escola Nacional de Administração Pública (ENAP) and the International Public Policy Association (IPPA) have come together for a third edition. This summer school will take place from Monday, 4th to Friday, 8th December 2017  in Brasilia (Brazil).
The main objective of this International Summer School is to provide advice and knowledge on public policy theories, concepts and methodologies to study Public Policy. It shall be organised into alternating lectures in the morning and workshops in the afternoon. Three workshops (each one composed of a small group of 20 students maximum) shall be conducted by an worlwide international scholar. One group will be composed of PhD students and young researchers and two groups will be composed of policy practitioners only. 
 
The application and selection process of PhD students and Young scholars (PhD obtained in less than 3 years) for the Summer School will be managed by IPPA and all the information will be provided on this current page. The selection of policy practitioners and others will be managed directly by the ENAP and all the information shall be provided on this webpage . 
THE INTERNATIONAL SCHOLARS

Guy Peters earned his Ph.D. from Michigan State University. He is currently the Maurice Falk Professor of American Government at the University of Pittsburgh. Dr. Peters has also served as a research professor at the University Center for International Studies (UCIS), a senior fellow at the Canadian Centre for Management Development, and honorary professor at City University of Hong Kong. He currently teaches courses on public policy and American and comparative politics. His research focuses on public policy and administration and American administration policy. He is the author or editor of over 60 books in political science, and a founding editor of the European Political Science Review and of Governance.  He has been a guest professor in universities in almost every country in Europe and a number in Latin America and Asia.

M. Ramesh is Professor of Public Policy at the National University of Singapore. Previously, he served as the Chair Professor of Governance and Public Policy at the Hong Kong Institute of Education; Professor of Social Policy at the University of Hong Kong; and Chair of the Department of Government at the University of Sydney. Specializing in public policy and governance in Asia with a particular focus on social policy, Ramesh has authored and edited many books. His co-authored textbook Studying Public Policy has been translated into many languages including Portuguese (Política pública seus ciclos e subsistemas). His books and journal articles on social policy in Asia are the standard starting points for research on the subject. He is the founding Editor of the journal Policy and Society and serves on the editorial board of several reputed journals. Moreover, he has served as consultant to prominent international organizations, in addition to serving International Public Policy Association and other international professional organizations in executive capacity. 

Philippe Zittoun is Research Professor on political science at the LAET-ENTPE of the University of Lyon and the General Secretary of the International Public Policy Assocation (IPPA). He is co-editor of the International Series on Public Policy for Palgrave-McMillan and members of Editorial Committee of a large number of reviews (Critical Policy Studies, Journal of Comparative Policy Analysis, Policy Studies Journal, Policy and Society, Policy Research Journal, etc.). He was inviting Professor at Yale University and give lecturers in different university arounf the World. He has published 7 books and large number of articles. His last books include The political Process of Policymaking, a pragmatic approach on public policy (Palgrave 2014), with Guy Peters, The contemporary Approaches on Public Policy: Theories, Controversies and Perspectives (Palgrave, 2016), Policy Analysis in France (Policy Press, 2018). His researches focus on the policymaking with a constructivist and pragmatist perspective.  
COURSES ON THE PUBLIC POLICY PROCESS: THEORY, METHODS AND POLITICS

Course 1: The Policy Design by B. Guy Peters
Public policies are usually discussed one by one, but they can be more effective if they are coordinated with other policies. That may be obvious to the analyst, but it is often  extremely to achieve in practice. This course will  discuss the reasons for promoting greater coordination, the barriers to that coordination, and the mechanisms for achieving more effective governance through policy coordination. We will also discuss the importance of specialization and the limits to coordination.
Course 2 : The Policy Design by M. Ramesh
The objective of the course will be to introduce participants to the theory and practice of Public Policy Design. It will begin with a discussion of the concept and challenges of policy design. Next, it will discuss the process of policy design: understanding and defining the policy problem, surveying the range of tools available to address the defined problem, and assessing the appropriateness of the tools against technical, political, operational, and capacity criteria. Finally, it will discuss how to practise policy design in formulation, implementation, and evaluation of policies. Lectures will be complemented by case study discussions at Workshops.
Course 3: The Political Process of Policymaking by Philippe Zittoun
This course is proposed by Philippe Zittoun based on his book. The main idea is to learn and to discuss how to  grasp the political dimension of the policy process through the  observation of the definition struggles of the  problem but also of the solution with a specific attention to the building of coalition, the powerfull dimension and the different tests  that the solution met during its career. Why some solution arrive to emerge on the decision making process and why some solution fails? At what condition and at what price a  solution emerged on the solution agenda and how some actors arrived to domesticate some wicked problem? 
APPLICATION

The number of place is limited up to 30/35 PhD students or young researcher for this course. The date to apply is from the 15 August to the 30 September 2017 and the result of the selection will be published the 10th October 2017. 
To apply:
1) Login or create an IPPA account,
2) Click to "I want to apply to this Summer School" button (at the bottom of the page)
3) Follow the procedure indicated (upload the presentation of your research project (3 to 5 pages in PDF) - please indicate document title as following : Surname_Project Research Title
The summer school is free except travel and accommodation. 
SUMMER SCHOOL ACCOMMODATION

International Summer School on Public Policy 4th-8th December Brasilia 2017 will be held at Escola Nacional de Administração Pública (ENAP) located at SPO - Asa Sul, Brasília - DF, 70610-900, Brazil. The nearest hotels are located around Setor Hoteleiro Sul/Norte area, which are 8 to 10 km away.
Participants attending the Summer School can also choose from a wide variety of accommodations, hotels, hostels and guest rooms. We highly recommend you to compare with other online hotel reservation platforms (Booking, Hotels, Agoda, TripAdvisor, etc.) before deciding to book, as sometimes there can be interesting differences in the rates of online websites.
There will be the possibility of traveling in a shuttle bus that will make the route between the Setor Hoteleiro Sul/Norte area and the ENAP.
HOTELS (4TH - 8TH DECEMBER 2017)
*Please, note that the prices are calculated taking into account 4 nights.
 
GRAND BITTAR HOTEL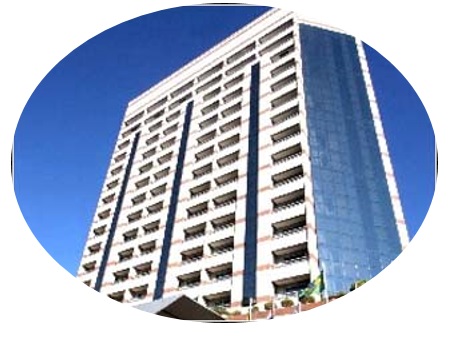 Room Rate:
   From R$ 1.140 (73€ - 86US$)
   Distance to ENAP:
   8,2 KM
   Time taken:
   14 minutes (car/taxi), 27 minutes (public transport)
HOTEL ST PAUL PLAZA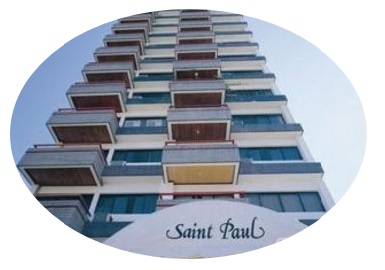 Room Rate:
 From R$ 910 (248€ - 291 US$)
 Distance to ENAP:
 6,8 KM
 Time taken:
 18 minutes (car/taxi), 35 minutes (public transport)
 
BITTAR INN HOTEL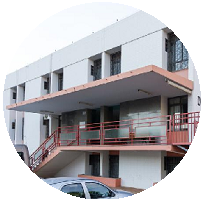 Room Rate:
  From R$ 740 (201€ - 237 US$)
  Distance to ENAP:
  9,8 KM
  Time taken:
  12 minutes (car/taxi), 33 minutes (public transport)
 PLANALTO HOTEL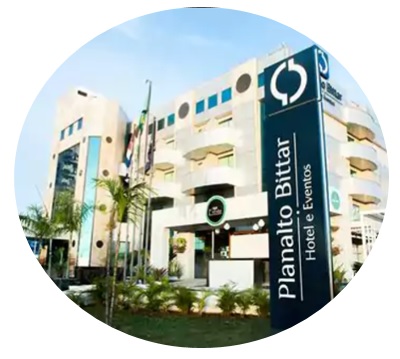 Room Rate:
 From R$ 960 (261€ - 307 US$)
 Distance to ENAP:
 6,4 KM
 Time taken:
 12 minutes (car/taxi), 30 minutes (public transport)
MANHATTAN PLAZA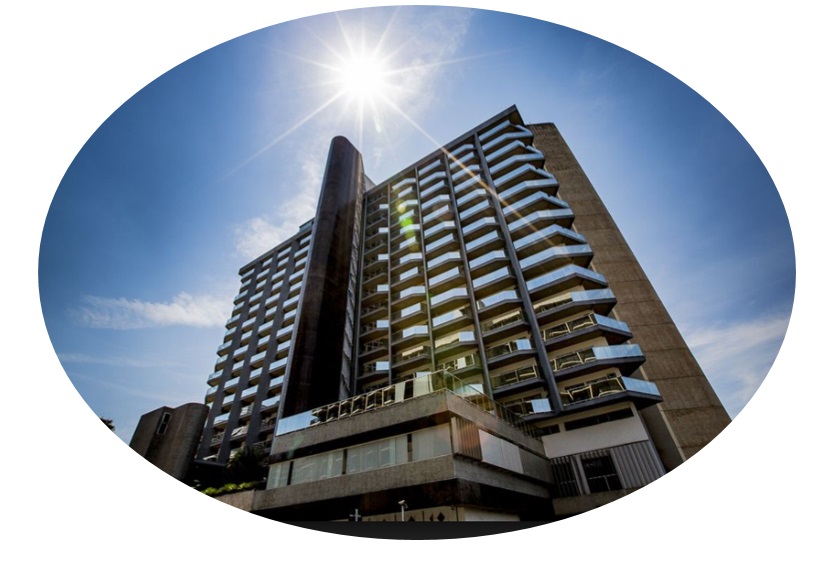 Room Rate:
 From R$ 1094 (298€ - 350 US$)
 Distance to ENAP:
 9,4 KM
 Time taken:
 14 minutes (car/taxi), 35 minutes (public transport)
SAINT MORITZ HPLUS EXPRESS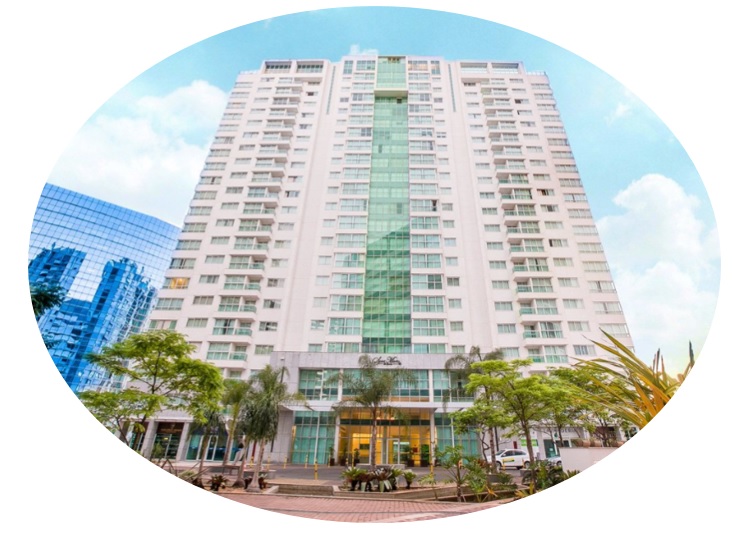 Room Rate:
From R$ 1096 (299€ - 350 US$)
Distance to ENAP:
9,1 KM
Time taken:
13 minutes (car/taxi), 33 minutes (public transport)
 CULLINAN HPLUS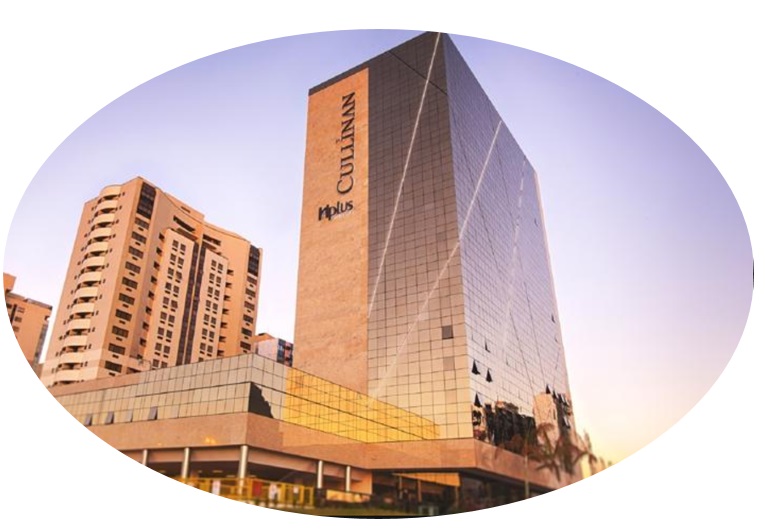 Room Rate:
R$ 1399 (381€ - 447 US$)
Distance to ENAP:
9 KM
Time taken:
13 minutes (car/taxi), 26 minutes (public transport)
OTHERS

For more accommodation options around Brasilia, please visit: