Singapore
Singapore, often referred to as the Lion City, the Garden City, and the Red Dot, is a global city in Southeast Asia and the world's only island city-state. It is a country of diverse culture and religion. Its unique ethnic tapestry affords visitors a wide array of sightseeing and culinary opportunities from which to choose. A full calendar of traditional festivals and holidays celebrated throughout the year adds to its cultural appeal. In addition, Singapore offers luxury hotels, delectable cuisine and great shopping! Located right in the heart of Asia, Singapore thrives as an international financial and trading hub. Its reputed efficiency, skilled workforce, strong trade agreements, excellent infrastructure, extensive and high-growth networking base make Singapore a compelling destination for business and conventions. Looking further beneath Singapore's business legacy and you will find a rich social fabric that is vibrant, colourful and unique in many ways.
Singapore is a city of contrast. It is East and West. It is where the ideas of the future mingle with the ways of tradition, where one can enjoy breakfast with orang utans at the famed Singapore Zoo and another can groove to a different beat in the company of party animals.
This is a city with many unique and enriching experiences, now and throughout the year. Enjoy a rich events calendar, from world-class musical to boisterous festivals. For culture vultures, museums and art venues are a must-see, and traditional Chinese operas have been and remain hot on the list.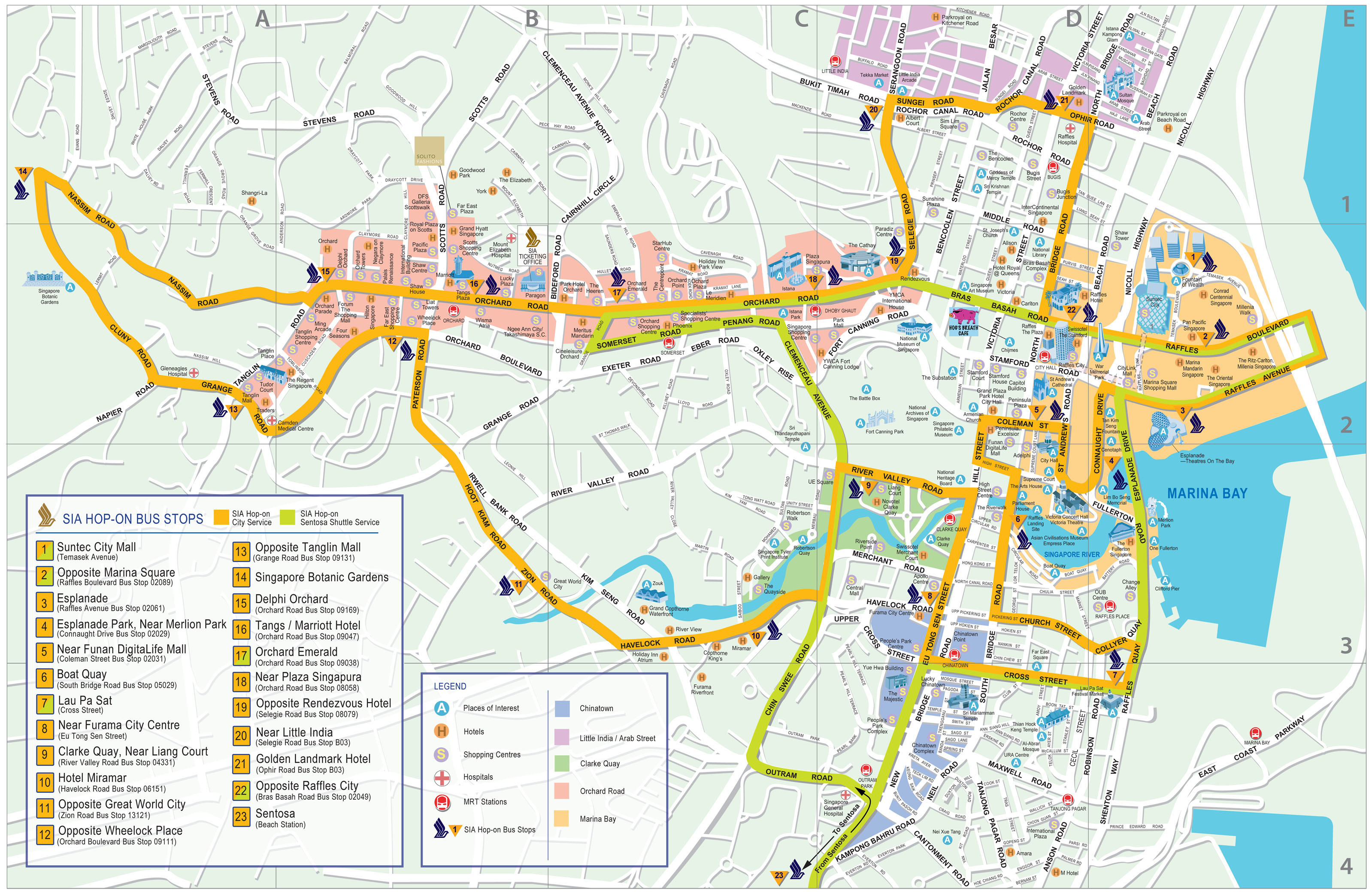 Climate
Singapore has a pleasant, tropical climate year round, varying from an average of 28 - 31 degrees Celsius during the day to 23 - 27 degrees Celsius in the evenings. It is not unusual to have intermittent showers on a sunny day but the showers rarely last long and they provide a cool respite. The rainy season in Singapore is from November till February. For today's weather, visit the Singapore Meteorological website.
Language
There are four official languages in Singapore: Malay, Mandarin, Tamil and English. English is widely spoken and it serves as the official language of business and administration. Most Singaporeans are bilingual, and speak their mother tongue as well as English.
Getting around Singapore
By Mass Rapid Transit (MRT) and Bus
Singapore has an efficient and relatively inexpensive public transport system that makes travelling around easy and comfortable. The MRT has lines that covers the main areas of the city and out to the further parts of the island. It is probably the fastest way to get around the city.
Buses connects the various corners in Singapore. It is comfortable and makes for a great scenic ride at a low rate.
Stored-value EZ-Link fare cards can be used on both the MRT and buses, and can be purchased at TransitLink offices in MRT stations. These save you the bother of trying to dig up exact change for bus meters. The card does carry a S$5 initial cost and a S$3 deposit -- for a S$15 initial investment, you'll get S$7 worth of travel credit.
A better deal is the Singapore Tourist Pass, a card that allows unlimited travel on MRT trains and public buses for 1, 2, or 3 days. The cost is S$8 per day, with a refundable S$10 deposit. Passes can be purchased at the following MRT stations: Changi Airport, Orchard, Chinatown, City Hall, Raffles Place, Harbourfront, and Bugis, and at the STB Visitors' Centres at Changi Airport and Orchard Road.
ICPP 2017 will be held at Lee Kuan Yew School of Public Policy and the nearest MRT station is Botanic Garden located along the Circle(CC19) & Downtown(DT9) line.
University shuttle bus will be available from LKY School to Botanic Garden MRT Station every 15min.
By Taxi
Taxi in Singapore use meters and are reasonably priced, however there may be some difficulty in getting a taxi during the peak hour or when it is raining. Taxi drivers also normally change shifts between 4pm and 5pm, making it notoriously difficult to score a taxi then.
The fare system is also complicated, but thankfully it's all metered, so there's no haggling over fares. The basic flagfall is $3 to $3.40 then $0.22 for every 400m.
Payment by credit card incurs a 10% surcharge. You can also pay using your EZ-Link transport card. For a comprehensive list of fares and surcharges, visit www.taxisingapore.com.
Taxi booking numbers:
Comfort Taxi and CityCab: +65 6552 1111
Premier Taxis: +65 6363 6888
SMRT Taxis:+65 6555 8888
Currency, Credit Cards and Exchange Rate
The currency unit in Singapore is the Singapore dollar (SGD or $).
1SGD = 0.65EUR
1SGD = 0.69USD
There are some on-line currency converters available, please take a look at:
http://www.oanda.com/convert/classic
http://www.xe.com/currencyconverter/
Cash withdrawal machines (ATM), banks and exchange offices are available city-wide. Well-known credit cards (American Express, MasterCard, Visa) are accepted in hotels, most of the restaurants and shops.
Taxes
There is a 7% Goods and Services Tax(GST) in Singapore which is a broad-based value added tax levied on import of goods, as well as nearly all supplies of goods and services.
Time Zone
Singapore Standard Time Zone: GMT/UTC +8
Voltage
Electric appliances need to be 230V/50Hz (although appliance set for 220 to 240 volts will operate).
Singapore uses a Type-G plug and for wall sockets. This is a flat three-pin plug (as used in the UK)
Emergency Number
Police: 999
Ambulance/ Fire Brigade: 995
Visas
Consular information for foreigners traveling to Singapore can be found at the Ministry of Foreign Affairs
No visa is required for citizens of EU countries, USA, Canada and Latin America.
No visa is required for citizens of most European countries, some exceptions are: Russia, Ukraine and Moldova.
To learn if you will require an entry visa into Singapore, please visit the Immigration and Checkpoint Authority
Discover Asia
With a flight time of 1 – 3 hours from Singapore, you will be able to explore popular Asia destinations like Thailand, Myanmar, Philippines and many more.
Discover Asia with tour packages from our Official Tour Partner Muhibbah Travel.
Discounted tour packages available for popular countries like Thailand, Myanmar, Philippines and many more.
To book now, email to tours@muhibbahtravel.com with reference to ICPP 2017 for the discounted package.
For enquiry, you may call +65 6296 0026 or email tours@muhibbahtravel.com with reference to ICPP 2017.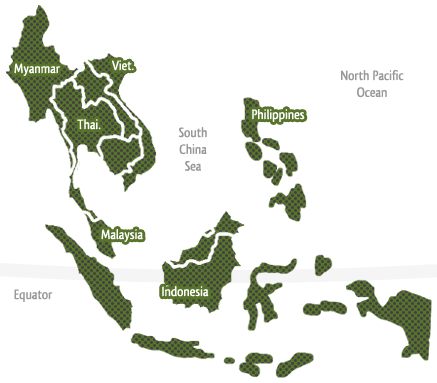 Visit Singapore
Other useful information
Dress
Lightweight summer clothing is sufficient. A suit is suitable for business. Restaurants that are more formal may also require a jacket.
Tipping
Usually, there is a 10% service charge added to the bill. If not, tipping is not usual nor encouraged in Singapore.
Business Hours
Bank Hours: In general, banking hours are 9am to 3pm Monday through Friday and 9.30am to 11.30am on Saturdays.
Office Hours: Most offices are open from 9am to 5pm Monday through Friday and 9am to 1pm on Saturdays.
Shop Hours: Shops are general open from 10am to 9pm from Monday through Saturday. Most are open on Sundays.