BY AIR

Singapore is one of Southeast Asia's largest aviation hubs, so unless you're coming from Peninsular Malaysia or Batam/Bintan in Indonesia, the easiest way to enter Singapore is by air. Singapore is a major regional hub, and well-managed Changi airport is regularly voted the best in the world. 
We have agreement for discount with 
An Airline Network Partner - Star Alliance

2 Airline Partners : Air France - KLM and Tiger Air
Airline Network

Official Airline Network Partner - Star Alliance
SAVE UP TO 20% TRAVELING WITH THE STAR ALLIANCE™ NETWORK
The Star Alliance member airlines are pleased to be appointed as the Official Airline Network for ICPP3 - Singapore 2017. To obtain the Star Alliance Conventions Plus discounts please visit Conventions Plus online booking tool

Registered participants plus one accompanying person travelling to the event can qualify for a discount up to 20%, depending on fare and class of travel booked.

The participating airlines for this event are:
Discounts are offered on most published business and economy class fares, excluding website/internet fares, senior and youth fares, group fares and Round the World fares.
When making your travel plans please present confirmation of your registration or proof of attendance to the Conference.

Special procedures to be followed for travel to/from Japan. Discounts may be offered by the participating airlines on their own network. To obtain these discounts please contact the respective carriers' booking office. Contact details can be found on  http://www.staralliance.com/en/convention-delegates under "Conventions Plus Booking Contacts". please quote the event code SQ03S17 for ticket reservation

Star Alliance Member Airlines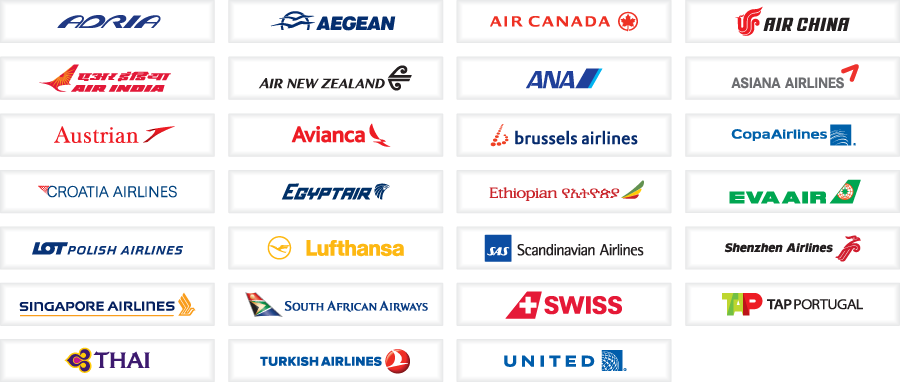 Air France - KLM

Attractive discounts on a wide range of public fares on all Air France and KLM flights worldwide** to go to Singapore for the conference.
Visit www.airfranceklm-globalmeetings.com  and indicate the "30110AF" as ID to access:
• the preferential fares granted for ICPP3,
• make your booking,
• issue your electronic ticket*,
• select your seat**
If you buy your ticket via AIR FRANCE & KLM Global Meetings website, your electronic ticket will carry a special mention which justifies the application of the preferential fares.
Should you prefer to process your reservations and ticket-purchase directly with an Air France and KLM sales outlet, you must keep this current document which serves to justify the application of the preferential airfares
.
Keep the document to justify the special fares with you as you may be asked for it at any point of your journey.
Frequent flyer / loyalty programs of Air France and KLM partner airlines are credited with "miles" when Air France or KLM flights are used.
* not available in certain countries
** subject to conditions
Low cost Airline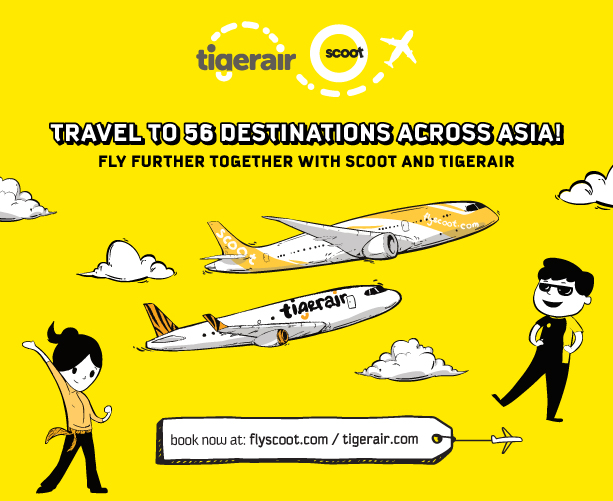 Official Low Cost Airline Partner - Scoot & TigerAir
 Save up to 20% on Scoot & Tigerair's Network!
 Come onboard and spread your travel needs over a combined network of 56  destinations over 16 countries across the Asia Pacific.
 Scoot, with our fleet of spanking new all-Boeing-787 Dreamliner aircrafts,  operates on medium and long haul routes. Experience our impeccable  delivery service with a personality, enjoy our contemporary onboard features  similar to a full-service carrier.  You name it we have it!  Tigerair, with a  young fleet of Airbus A320-family aircrafts, operates on short and medium  haul routes from Singapore. Tigerair is Singapore's leading no-frills airline  that offers inexpensive travel options and seamless customer experience,  operating flights to 40 destinations across Asia.
Fly with the best low-cost airline to enjoy up to 20% discount off Economy fares on any of our flights, or Scoot off extravagantly with up to 10% off our exclusive ScootBiz fares!
Simply enter the Promo Code "ICPP2017" to book with us now! To book now, visit FlyScoot