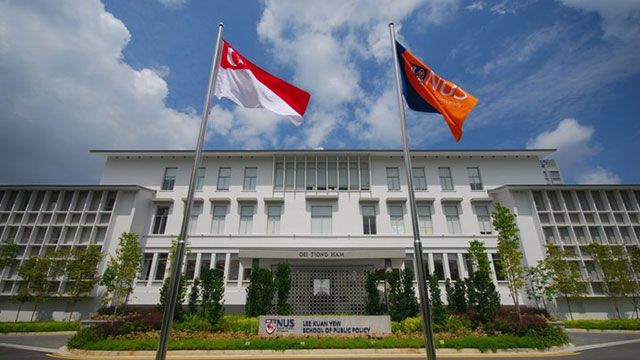 NUS Lee Kuan Yew School of Public Policy
Part of the National University of Singapore, the Lee Kuan Yew School of Public Policy was established in 2004 with the mission of educating and training the next generation of Asian policymakers and leaders.
Our strategic location in Singapore – a city-state widely known for its strong governance and efficient civil service - enables students to study in one of the best public policy laboratories in the world, while accessing the wider Asian-Pacific region in a distinctively global environment.
Nestled in a parkland renowned for its beauty and serenity. Visitors enjoy a campus environment at Bukit Timah that is second to none in Singapore. Situated beside the world-famous Singapore Botanic Gardens, a newly crowned UNESCO world heritage site, the Conference venue is spread over sloping lawns and grassy quadrangles, interspersed with pristine white colonial-era architecture in the neo-classical style. These white buildings serve as home to think-tanks and generate strategic research on contemporary issues, from international law to Asian regional developments, from social policies to economic growth and water management.

The Singapore Botanic Gardens' is known for its unrivalled array of rare and splendid botany lakes, paths, lawns and sheltering trellis, scents, birds and flowers which transit from campus to Garden and back is borderless, the one merging into the other.

Take a trip in our virtual tour and enjoy the beautiful and scenic Bukit Timah campus.
Our Address:
 
Lee Kuan Yew School of Public Policy
National University of Singapore
469C Bukit Timah Road
Singapore 259772

If you are driving, click here.
If you are coming by bus, click here.
To contact us, click here.