2. Click on "MY SESSION":

3.Click on "Manage 

Session

" :

4. You will find the list of papers you selected with a color code: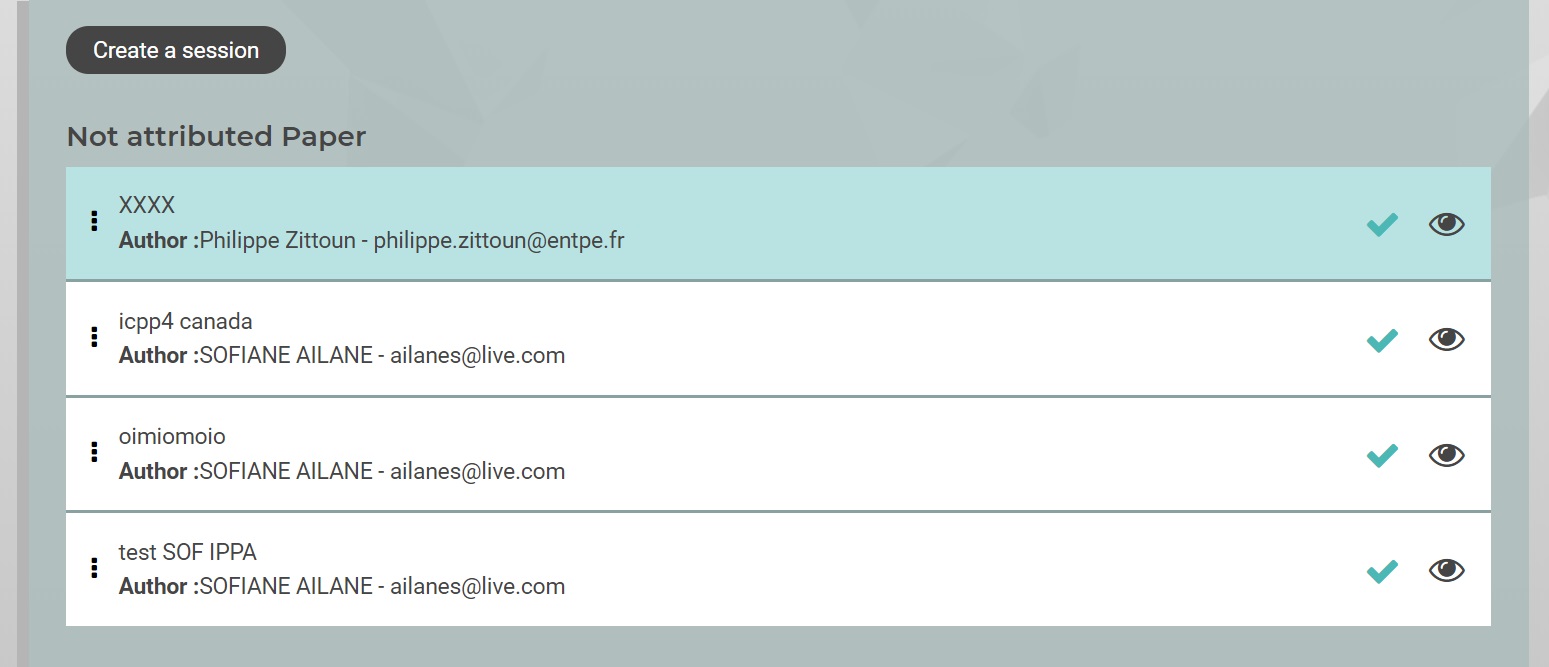 The papers will be listed in two different colors: 

with the GREEN background: the papers with at least one author regist

e

red (Fees paid)

For the papers in WHITE, at this stage, you have no insurance of the author's 

attendance. I

n order to have a clear idea of the situation, it would be better for you

 to 

contact the authors to ask them if they will regist

er

 and attend the Conference.
If there is the indication of a red tick in front of the paper, it means the paper has been deactivated due to the author(s)

's

 withdrawal to the Conference.
5.To create a session, click on "Create a session"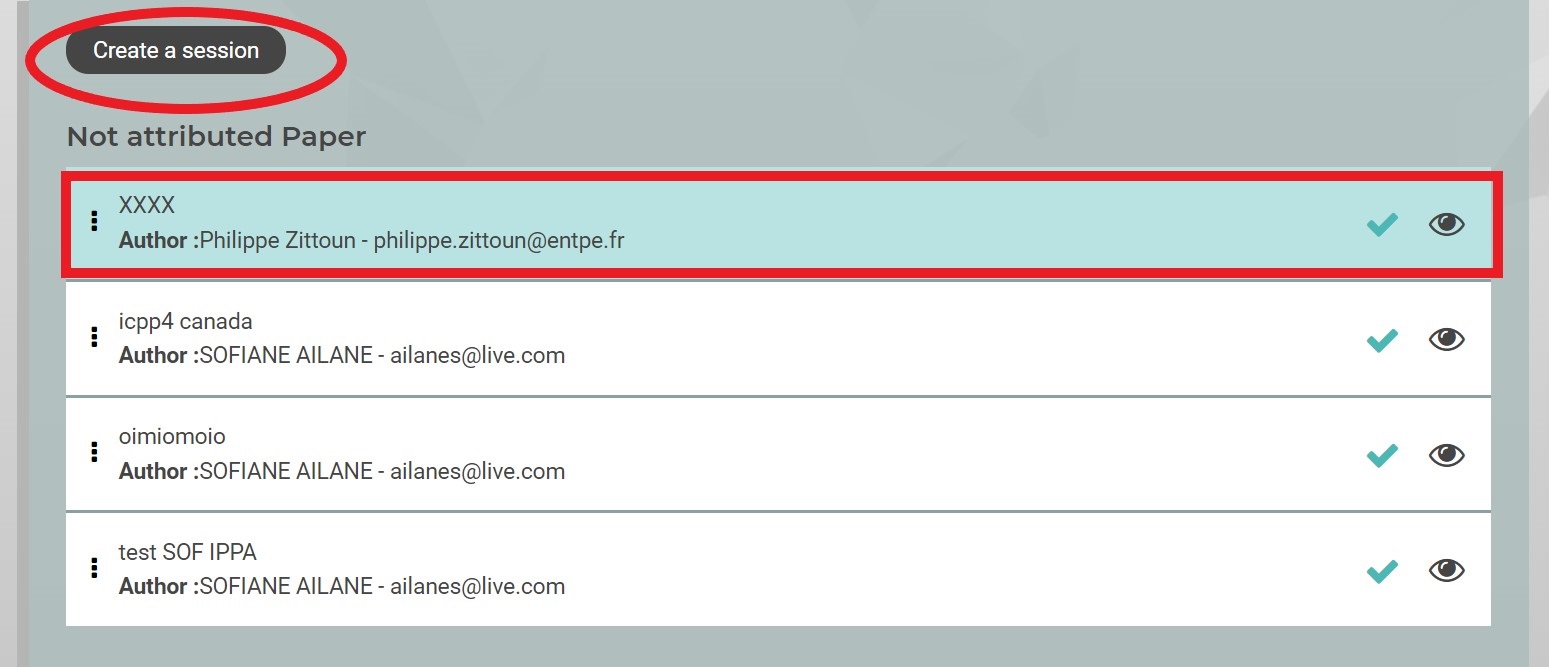 6. Then drop the papers in "Session 1"
Click on the Paper you want to select and drag it into the "

Session

 1" space.  Place 3 to 6 papers (We highly recommend a number between 4 and 5 papers per 

session)

.  

We suggest to give priority to the papers " in green" but please note that the color system is instantly updated when people regist

er

. As a result, you will have to come back regularly to the session management and add new papers in your session after 

the 

authors' registration.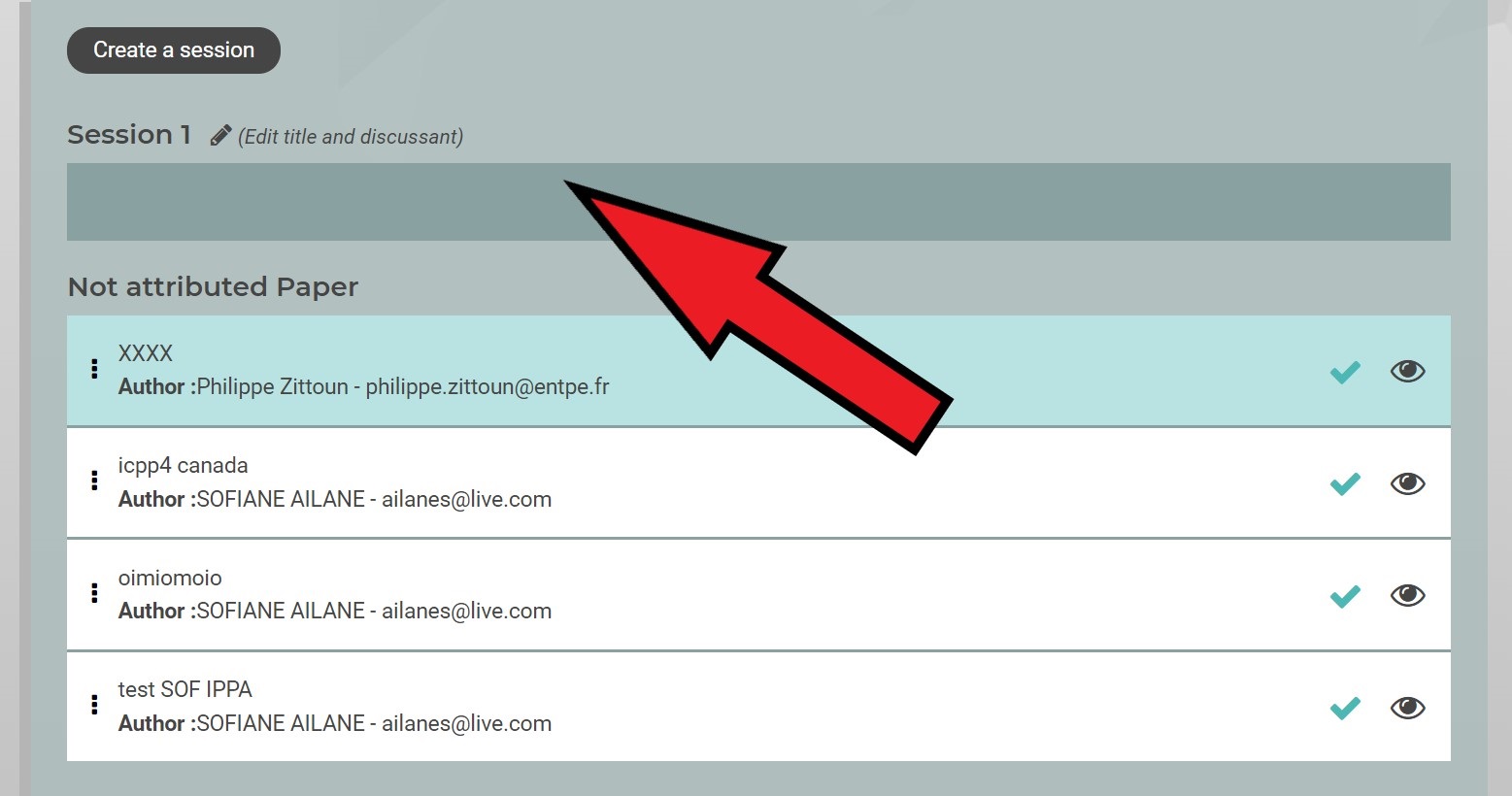 7. Click on "Create 

Session

" to generate your first 

session
8. At this stage, you can edit sessions and add some extra informations such as a title and discussants by clicking on the pencil :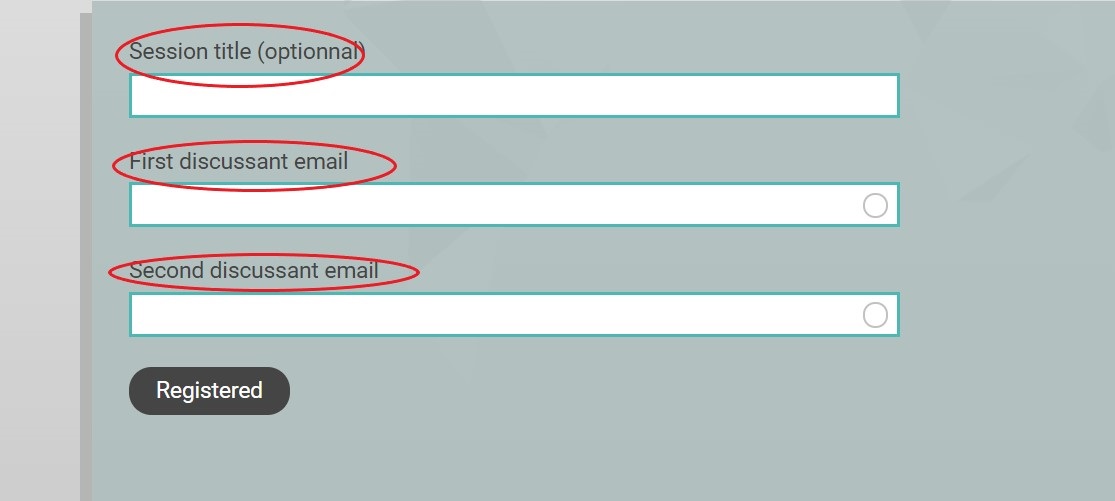 Note that discussants must have an IPPA account and be registered to the Conference.
9. Create a Second/Third

Session

 (optional)
Only after placing at least 

3

 papers on 

session

 1, you will be 

allowed

 to create 

Session

 2 (if needed).
After completing 

 Session 2

, you 

will be able to 

create 

Session

 

3.
After creating a new 

session

, note that you can move the "Not Attributed Paper" to the others 

sessions

.
 
Please keep in mind that

 the

 system 

does 

not allow to create more than 

3

 

sessions

. 
In the case you have more than 15 papers selected and whose authors have registered, please contact us in order to create more 

sessions

. 
 
For any queries, please send us an email to: icpublicpolicy@gmail.com
In order to 

organise

 Conference's program and schedule, we need you to 

organise

 your 

session

 by April 30 even if you may complete it later on.