KEYNOTE SPEAKER : CHRISTOPHER HOOD - UNIVERSITY OF OXFORD

Chair: Professor Kishore Mahbubani, Dean of Lee Kuan Yew School of Public Policy

Putting Austerity Policy into Perspective: Beyond the Comfort Zone

Based on experience from two research projects, this presentation will reflect on how we analyse 'austerity' policies and how if at all we can answer questions about the consequences of such policies. It will argue that some of the most important questions can only be answered by going beyond disciplinary 'comfort zones,' in the same sort of way that painting and photography combined in the nineteenth century to produce new perspectives and new forms of art.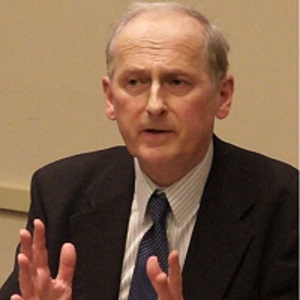 Christopher Hood is Emeritus Fellow of All Souls College, Oxford, and Visiting Professor at Oxford's Blavatnik School of Government. He specializes in the study of executive government, regulation and public-sector reform and is known for his writings on 'New Public Management.' From 2004–2010 he was director of a major research programme on public services financed by the UK Economic and Social Research Council, comprising some 46 research projects and over 100 conferences or seminars. From 2008 to 2010 he chaired a Nuffield Council on Bioethics' Working Party on medical profiling and online medicine and in 2012/2013 he was a member of an official Review of the Analytical Capacity of HM Treasury (the UK's Ministry of Finance).
His 2015 book (with Ruth Dixon) A Government that Worked Better and Cost Less? won both the 2015 Brownlow book prize awarded by the US National Academy of Public Administration and the 2016 Mackenzie book prize awarded by the UK Political Studies Association. His book (with Rozana Himaz) A Century of Fiscal Squeeze Politics is in press due to be published in mid-2017 and he is just embarking on a three-year study of public spending control in the UK funded by the Nuffield Foundation.