Fees and REGISTRATION 
The Registration for the successful applicants will be open from 2 March to 16 March 2020. 
The Fees for the Summer School are $250 for PhD students and $350 for others. Please note that accommodation and meals are included in the registration fees. The applicants have the possibility to pay by credit card or bank transfer. 
ACCOMMODATION
 The accommodation for the summer school participants is provided in shared double rooms at CORAT Africa. The cost of the accommodation is included in the registration fees. Participants who opt for single room accommodation, please contact us at icpublicpolicy@gmail.com. Please note that extra charges will apply for the single room option. 
How to find CORAT Africa Hotel?
CARAT Africa is located on the Bogani Road, near the Catholic Univerity of Eastern Africa. To find CORAT Africa Hotel on the google maps, please visit here
Different transportation options such as Taxis, Shared Taxis and Buses are available to get to the CORAT Africa. Please see the Buses map below.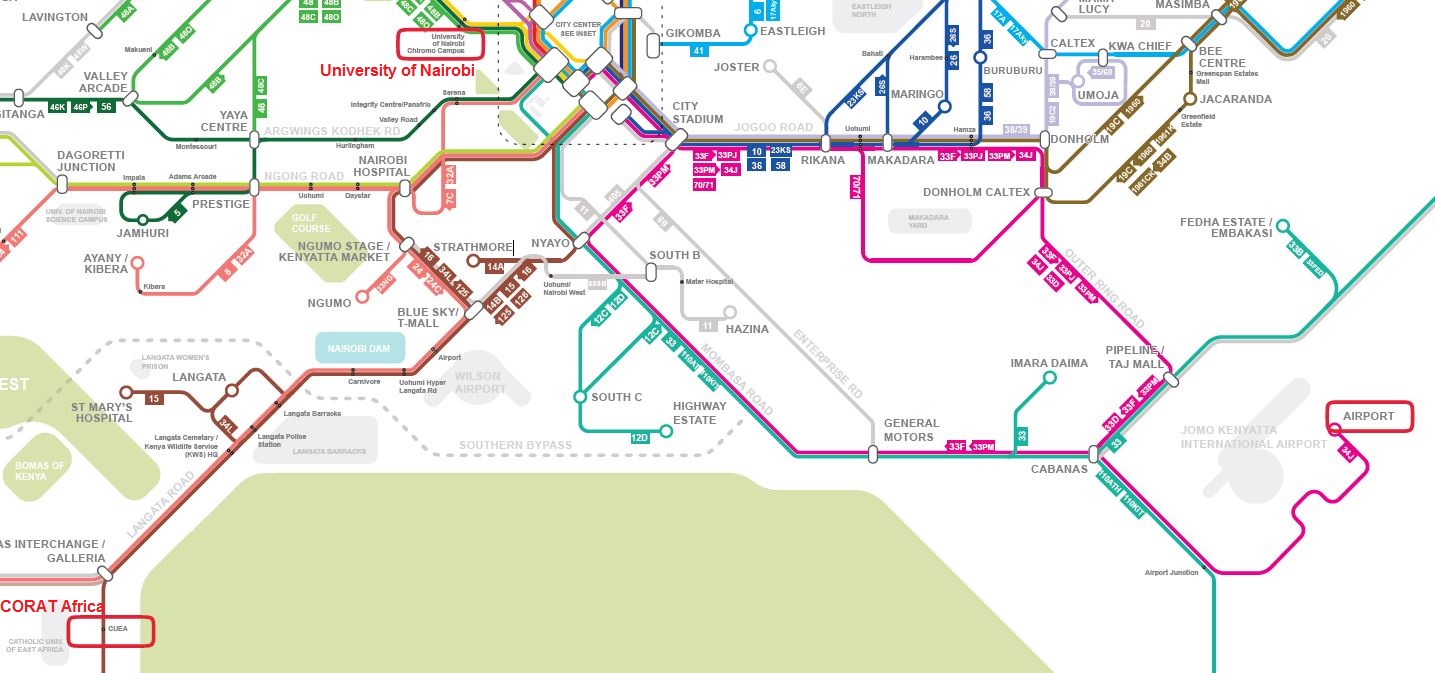 REFUND POLICY
In the unfortunate event of you not being able to attend our Summer School, even after paying the registration fees, the following refund rules will apply:
General Refund Rules:
Before 16 March 2020: 

100%

 reimbursement of registration fees 
Between 16 - 30 March 2020: 

50%

 reimbursement of registration fees 
After 31 March 2020: 

NO

 reimbursements will be made.
The IPPA Membership will not be refunded.


If you have taken a refund during one payment period, you will not be able to re-register in the same payment period.
Special refund considerations can be made for people encountering visa problems or with personal emergencies. Proof has to be presented for the same and the final decision on the refund rests with the Association.
All disputes arising out of the registration process will be subjected to laws in the Republic of France.