ABOUT VENEZIA AND PADOVA 

Venezia (Venice) the capital of northern Italy's Veneto region, is built on more than 100 small islands in a lagoon in the Adriatic Sea. The city is virtually the same as it was 600 years ago, which adds to the fascinating character.
Padova is a city in North-Eastern Italy and the capital of the province of the same name. It is located centrally in the Veneto region, between Venezia on one side and Vicenza and Verona on the other. The city has 210,821 inhabitants, with about 350,000 inhabitants in the wider metropolitan area. It may be the oldest city in northern Italy. Padova is rich in history, including its famous university (one of Europe's oldest, from 1222), the 13th-century Basilica di Sant'Antonio (resting place of St. Anthony), and Scrovegni Chapel, with Giotto's famed 14th-century frescos. The magnificent Prato Della Valle, a 950,000-square-foot elliptical square, is thought to be Europe's second-biggest.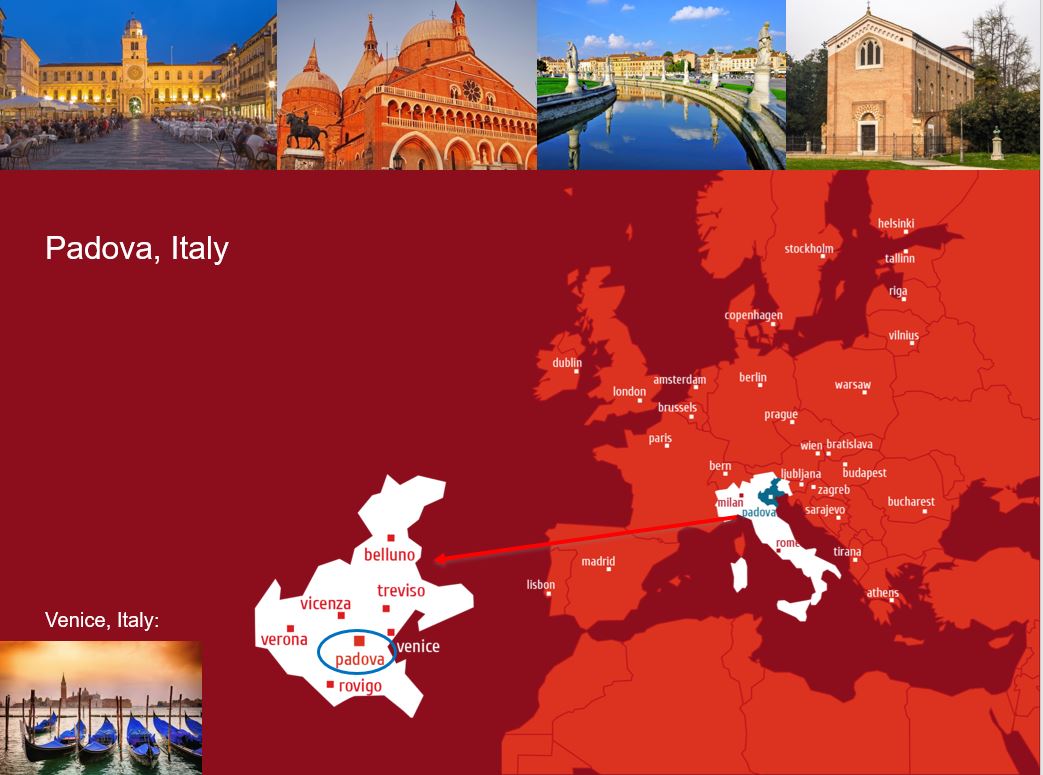 UNIVERSITY OF PADOVA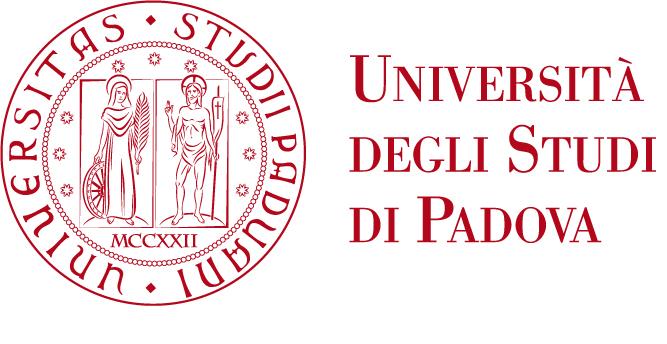 The University of Padova is one of Europe's oldest and most prestigious seats of learning; it is a multi-disciplinary university that aims to provide its students with both professional training and a solid cultural background. Established in 1222, the University of Padua (Padova in Italian) is the second oldest university in Italy, after Bologna, and one of the earliest universities in the world. Today, Padua continues to be one of the most prominent universities in Italy and Europe, ranked 2nd in Italy.
Around 58,000 students – 45,000 undergraduates and 13,000 postgraduates – are enrolled at Padova. They share the university's medieval buildings with more than 20,000 professors and research staff, as well as a commitment to the continuation of Padova's longstanding tradition of academic innovation. The University of Padova has more than 200 partner universities and is engaged in EU funded projects.  
TRANSPORTATION
Arrival will be in Venezia and the airport in Venezia is called "Marco Polo".
Schedule and public transport routes in Padova can be found here. 
Taxi booking here.