The International Summer School on Public Policy - Venezia-Padova 2019 was held from July 8 to July 13, 2019, in Venezia and Padova, Italy. 
The main objective of the summer school was to provide advice and knowledge on Public Policy theories, concepts and methodologies to analyze public policy to PhD students and young scholars. A total of 16 international participants from Europe (12), Asia (2) and the Americas (2) that attended the 2019 International Summer School in Venezia-Padova.
The Summer School's theme for 2019 was "Democratic Governance, Policy Innovation and Learning".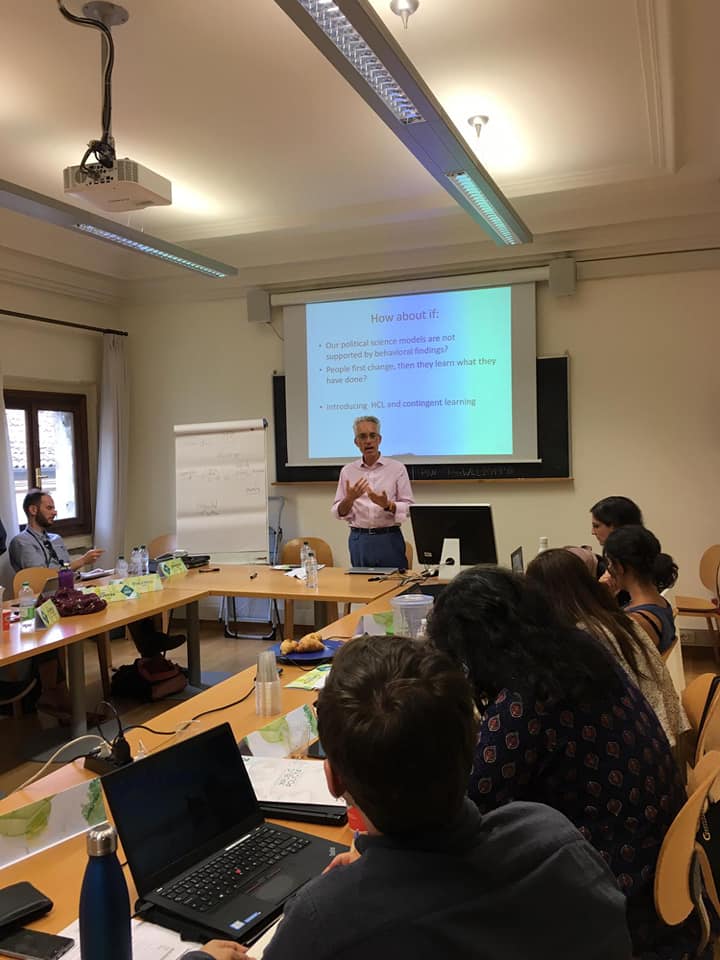 The Summer School offered five 3-hours lecture sessions on various approaches and techniques for studying public policy that reflects the diversity of approaches found in the field. These courses were:
"Customization and problem-solving in the European Union" (Sam Workman, University of Oklahoma, USA)

"Mechanisms of policy innovation in practice" Bruno Dente (Polimi) 

  

Evidence-Informed Policymaking in Post-Truth Politics (Paul Cairney, University of Stirling, UK)

 

Interpretive and Interactive Approach to Framing Analysis in Policy Conflicts (Jennifer Dodge, University at Albany State University of New York, USA)
At the end of the week, students presented and discussed the advancements of their projects or their case-studies. A certificate of participation was awarded to each participant.