The International Public Policy Association (IPPA) is a non-profit organization created in December 2014 with the aim of promoting scientific research in the field of Public Policy, and to contribute to its international development.
History
IPPA was established after the unexpected success of the 1st International Conference on Public Policy (ICPP) held at Sciences Po Grenoble in June 2013. The idea of organizing this conference stems from a project suggested by several researchers in charge of the research committees on public policy at the International Political Science Association (IPSA). Presented by the "Public Policy and Administration" research committee, this project was further supported by 5 others, such as the "Comparative Public Policy", the "Local Policy", the "Health Policy" or the "Gender Policy" committees. The American Political Science Association's research committees (APSA), as well as that of the European Consortium for Political Research's (ECPR), also joined.
Supported by IPSA, the AFSP (Association Française de Science Politique), the ENTPE (Ecole de L'Aménagement Durable des Territoires), Sciences Po Grenoble and the LAET and PACTE research labs, the first ICPP expected an attendance of 250/300 participants. At the end, ICPP brought together 900 participants, received over 700 papers and organized 3 plenary sessions.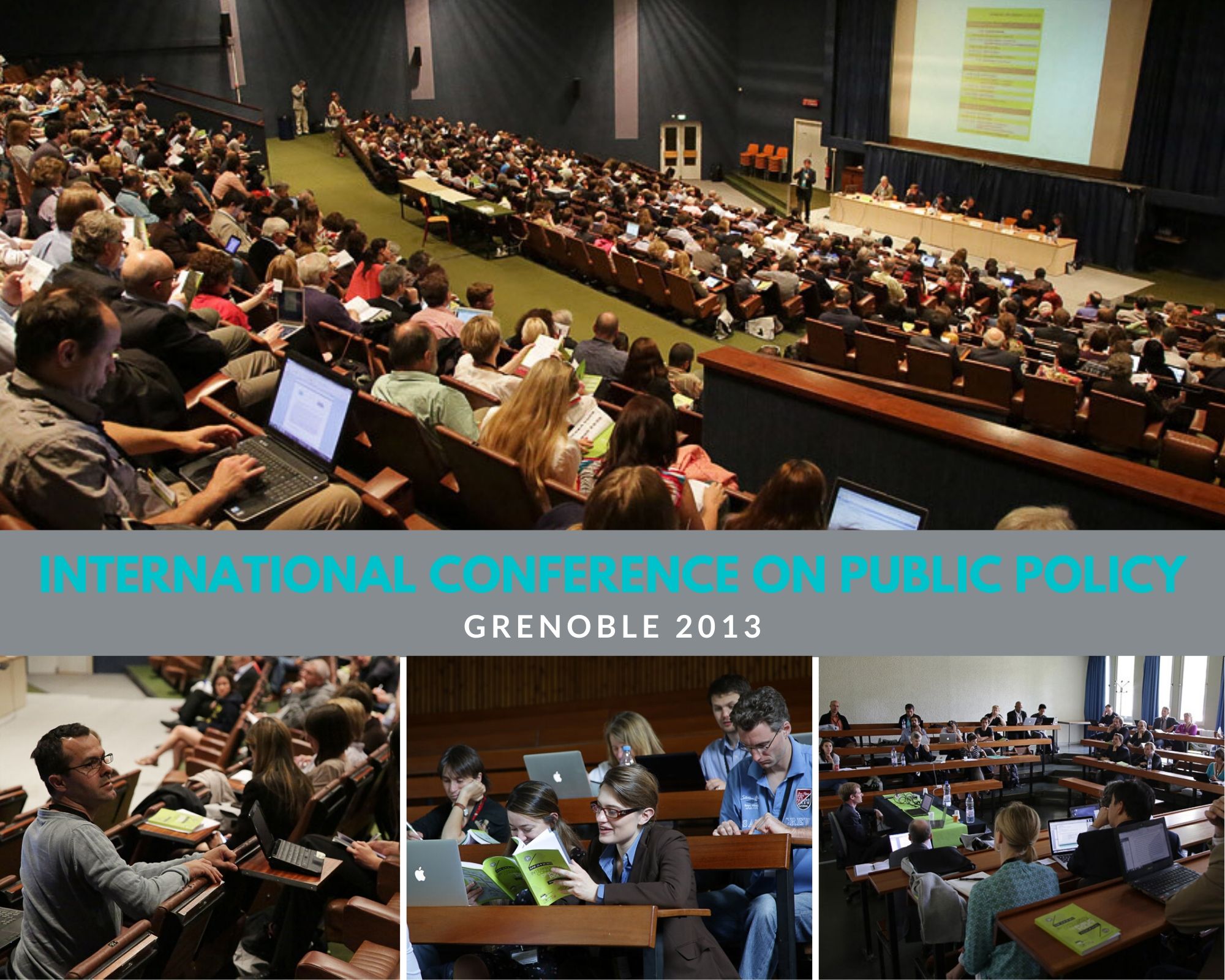 Given the sudden success of this conference, it was decided not only to repeat the conference every two years but also to set up an international association exclusively dedicated to its organization. The statutes of IPPA were thus drawn up, and its Executive Committee and College were created.
The success of the second ICPP, held in Milan in 2015 with more than 1300 participants, allowed to settle and grow the Association, which now counted with over 1000 members and its first operating funds. After the 3rd conference in Singapore with more than 1300 participants, the Association proved it could organize conferences outside Europe.
Nowadays, IPPA not only organizes ICPP but a biannual International Workshop on Public Policy as well as five Seasonal Schools around the globe. Our activities have extended beyond the organization of events to include developing a free online journal (the International Review on Public Policy), prestigious awards in the profession such as the Early Career Researcher Award and providing teaching resources as well as a platform for public policy networks.
MISSION STATEMENT
IPPA works to promote scientific research in the field of Public Policy and to contribute to its international development. Specially, we aim at the international diffusion of knowledge of public policy, as a contribution to the internationalization of the field. Furthermore, IPPA intends to strengthen the collaboration between the public policy academic community, and encourage the exchange of knowledge and experience between public policy experts and students through its different projects.
What We Do?
Guided by the overall goal of the Association, IPPA has developed different activities to connect PhD students, early career researchers and practitioners from all over the world and provide them with high-quality experiences and resources.
International Conference on Public Policy (ICPP)
IPPA holds bi-annual conferences about Public Policy that includes panels, sessions and plenaries with academic participants around the world. We have offered 4 international conferences around the world with more than 1000 participants from different countries. These conferences have the objective of facilitating discussions, promoting academic exchange between researchers, enabling the construction of common knowledge on Public Policy and discovering researchers around the world.
International Workshop on Public Policy (IWPP)
Alternately with ICPP, IPPA holds a bi-annual International Workshop on Public Policy with the intent of providing an appropriate platform for debate on specific research questions.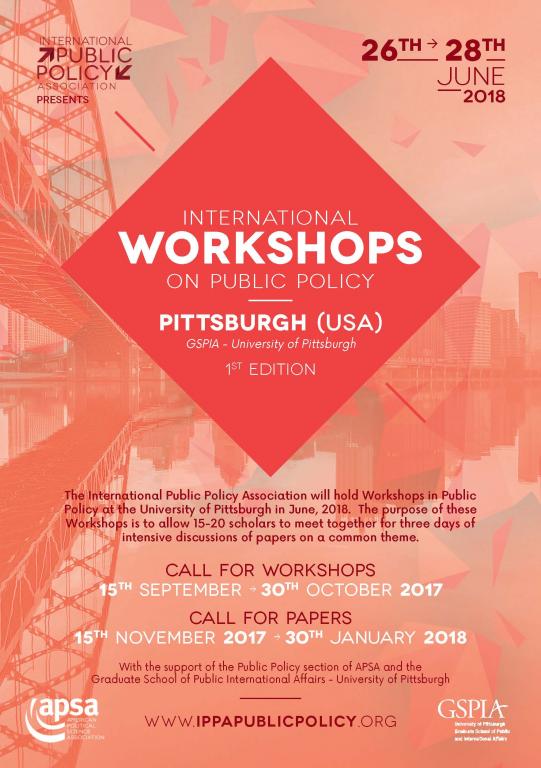 Seasonal Schools
IPPA's Seasonal Schools encourage the internationalization of PhD students and Early Career Researchers working in the field of public policies. We organize 5 schools per year around the globe and 1 e-summer school since this year.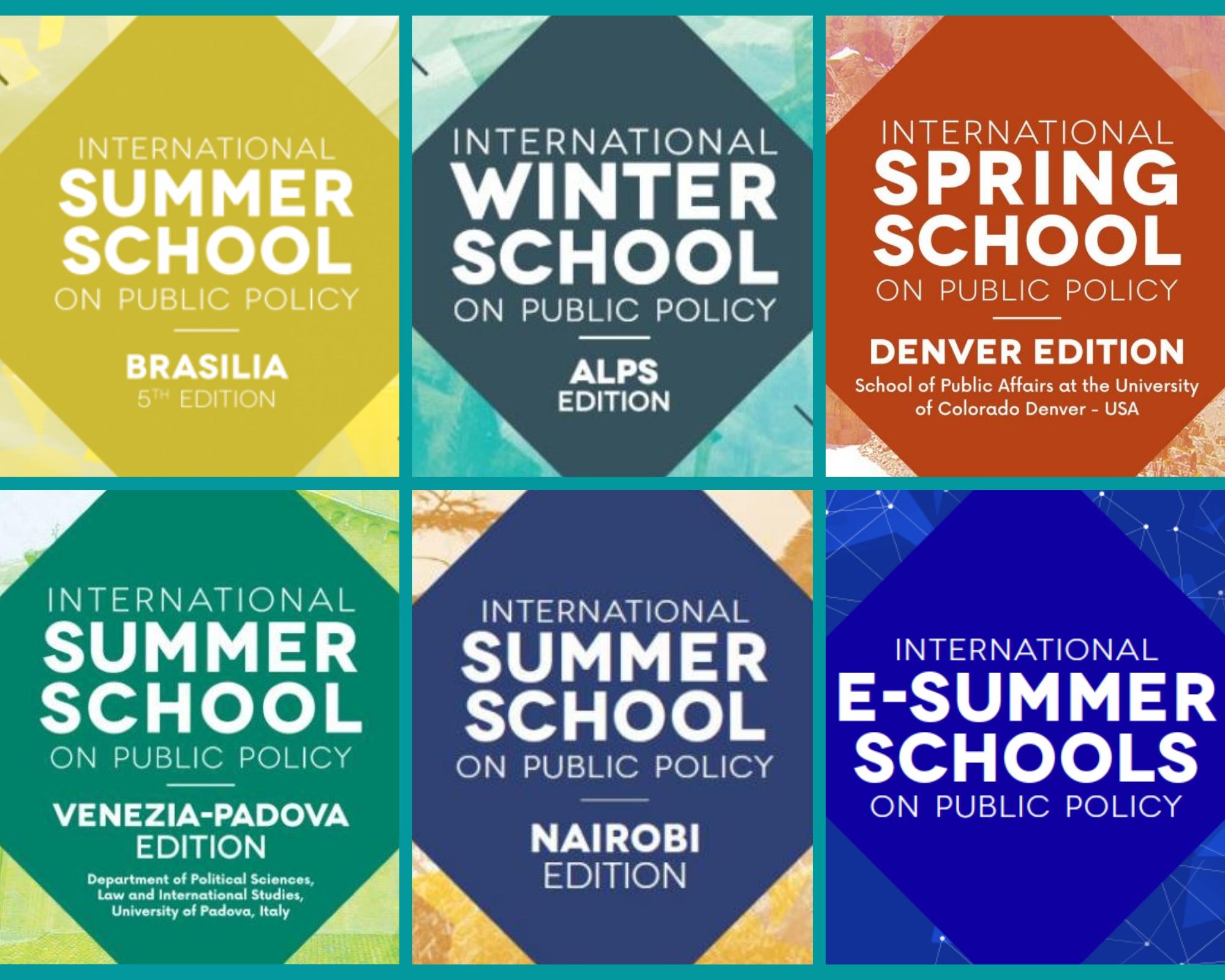 International Review of Public Policy (IRPP)
Since 2019, IPPA has made available an open access journal, free to its authors and readers. The aim of IRPP is to build a world-class journal that covers the field of Public Policy by bringing together works inspired by different approaches and traditions.
To date, IRPP has published 2 editions in 2019 and every year presents 4 issues to promote comparative and single case studies. IRPP is open to individual methods (such as experiments, statistics, qualitative and interpretive methods) as well as to mixed-methods contributions.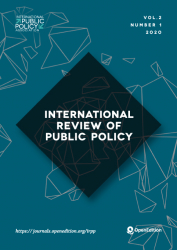 International Book Series on Public Policy
IPPA identifies major contributions to the field of public policy and releases book series in order to promote a comparative and interdisciplinary academic research.
Teaching Resources
In line with its overall goal of advancing public policy research around the world, IPPA has initiated its teaching resources. The resources intend to introduce PhD students and early career researchers with different approaches to public policy, and contemporary policy issues.
Currently, the IPPA teaching resources mainly include:
Contemporary Policy Approaches: It includes a brief introduction to a specific policy approach, accompanied by a discussion video over the topic by an internationally acclaimed scholar of public policy.  

Interview with distinguished policy scholars: In the interview, the scholars talk about their research career and policy areas of specialization.

Current Policy Topics: These videos are mainly in the form of a keynote speech or plenary discussion of a specific policy issue.
The IPPA teaching resources are freely accessible on the IPPA website. Please visit our teaching resources section here.
Public Policy Networks
IPPA builds a global platform for PhD students and early-career researchers working in the broad field of public policy. These networks share the voice, provide space and create opportunities for researchers.
Awards
IPPA provides awards to prominent scholars during the International Conference on Public Policy. We recognize their contributions to the development of the field of Public Policy and/or Public Administration.
meet the team